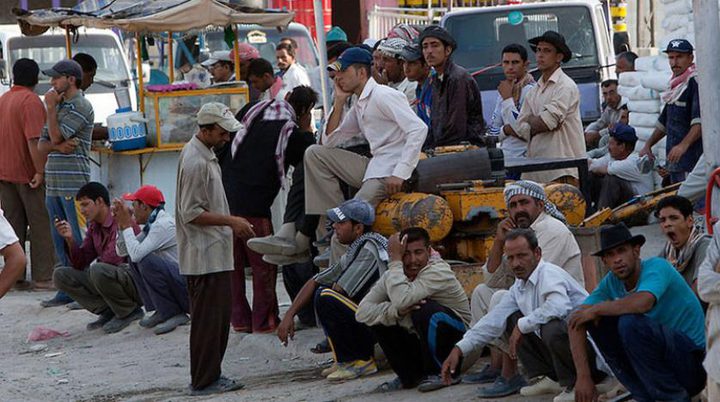 Egypt's unemployment rate increased by 0.2 percent in the fourth quarter of 2019, rising to eight percent compared to 7.8 percent in the third quarter of that year, the Central Agency for Public Mobilization and Statistics (CAPMAS) announced on Saturday.
The total workforce totaled 28.95 million during the fourth quarter of 2019, compared to 28.406 million during the third quarter, an increase of 1.9 percent according to a CAPMAS statement.
During the fourth quarter of 2019, the urban workforce reached 12.56 million with an unemployment rate of 11.5 percent – while in rural areas the workforce was 16.39 million at a 5.4 percent unemployment rate.
The number of unemployed recorded 2.329 million with 1.120 million males, and 1.209 million females equivalent to 51.9 percent of the total unemployed.
Around 69.5 percent of the total unemployed were 15 to 29 years old.
The International Monetary Fund in October warned that unemployment and sluggish economic growth are fueling social tension and popular protests in several Arab countries.
The unrest is in turn contributing to slower growth in the Middle East and North Africa region, alongside global trade tensions, oil price volatility and a disorderly Brexit process, the IMF said in a report on the regional economic outlook.
The Assistant Director-General of the International Labor Organization and Regional Director for Arab States, Ruba Jaradat said in April that the unemployment rate among Arab youth is three times higher than the world average.
The rate of unemployment in the Arab region is the highest in the world, Jaradat added, with 7.3 percent in the Middle East and 11.8 percent in North Africa compared to the global average of five percent.
Edited translation from Al-Masry Al-Youm