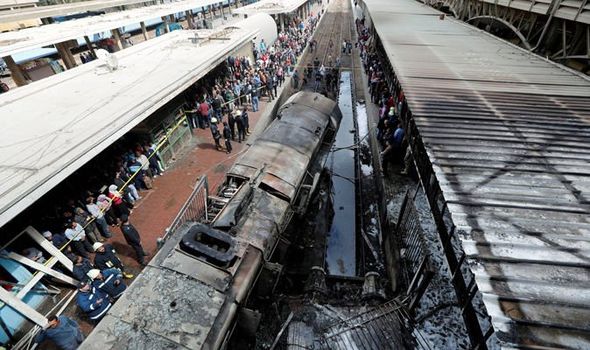 Egyptian Transport Minister Kamel al-Wazir said on Monday that his ministry is working on a vision to develop the railway after it has been neglected and forgotten for years.
During a statement to parliament, Wazir indicated that the state of the country's railway operations and infrastructure has reached a very low degree of efficiency, quality, honesty, and safety.
The minister explained that this has led to more than 50 percent of railway engines being suspended, the complete halt of cargo transport, the absence of any spare parts, and the debts on the railway to the Central Bank of Egypt (CBE), the National Investment Bank, and the General Petroleum Corporation amounting to approximately LE88 billion.
He pointed out that the authority owns thousands of tons of scrap, which is sold in fake auctions at extremely low prices.
Wazir continued: The vision to develop the railways goes beyond the idea of transporting passengers and goods. It involves community participation that will lead to achieving Egypt's sustainable development goals, including contributions to tourism, industrial development, and  job creation.
To implement this vision, Wazir said, the ministry seeks to provide the highest levels of safety, introduce modern transportation systems, spread the idea of an environmentally friendly transportation network, and use local companies in national projects.
Egyptian President Abdel Fattah El-Sisi has ordered a rebuild of Egypt's national rail system in which authorities will update the lines, add new lines, and increase overall safety.
The railway renovation is part of a larger ongoing transportation overhaul that includes new high-speed trains, additional metro lines, and road improvement projects.
In early March, Egypt's Minister of International Cooperation Rania al-Mashat announced that the World Bank's Board of Executive Directors on Friday approved a US$440 million loan to support Egypt's initiatives to enhance the safety and service quality of the country's railways.