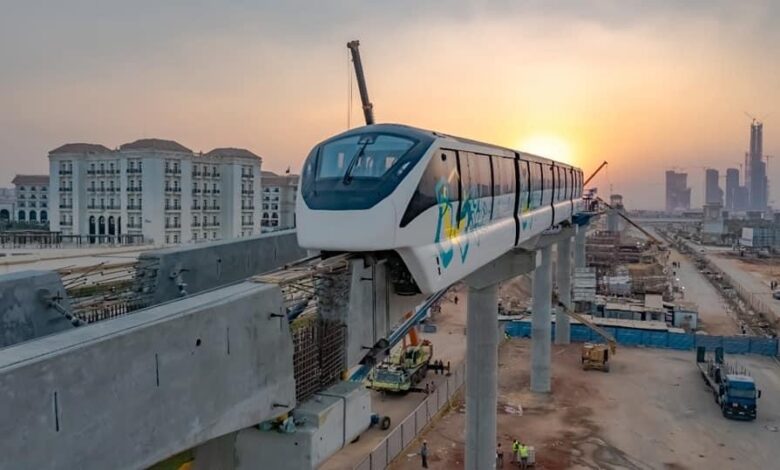 Egypt's Transport Ministry invited the local and international private sector to invest in the various transport sectors, citing promising opportunities in the railways, the subway, and sea and land ports.
In a statement on Friday it explained that the ministry's facilities, especially the railways, metros and ports, are not for sale, but it welcomes the partnership with the Egyptian and foreign private sector in accordance with the state's laws and guidelines
This partnership is based on retaining ownership of the infrastructure and various assets (facilities, docks, stations, equipment, and mobile units), as well as logistical areas, roads, bridges, axes and railways.
The ministry added that the establishment and development of the Ministry of Transport's projects is carried out by consultants and national Egyptian companies, with the help of foreign expertise for projects in which the companies and consulting offices do not have sufficient experience.
It indicated that it is implementing a comprehensive plan to develop ports and establish stations and berths in them, as is currently happening in the ports of Alexandria, Daqhaliya, Damietta, Safaga and Ain Sukhna.
The ministry cited its model of partnership with the Egyptian and foreign private sector in developing railways and their infrastructure and establishing new lines, including the 2,000-kilometre high-speed electric train network, by Egyptian companies in cooperation with Siemens International in the supply of mobile units and electromechanical systems.
It also noted the construction of the LRT train project (Adly Mansour, New Administrative Capital, 10th of Ramadan), the first phase of which was inaugurated, in addition to the construction of monorail lines, which is planned to open in the middle of next year.
And the ministry said that it encourages Egyptian investors to enter the modern transportation industry, such as the metro, tractors and railway cars.