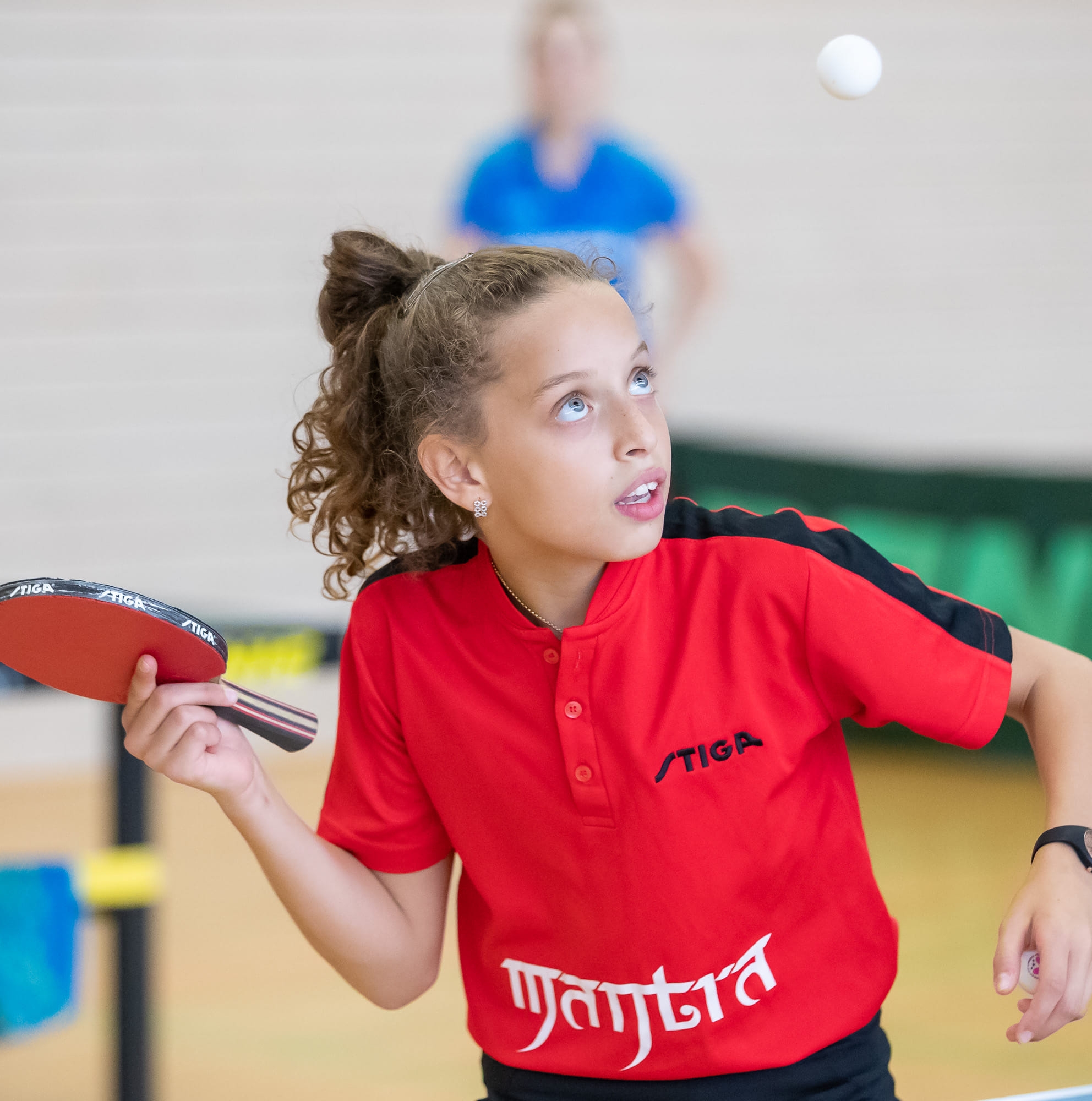 Hana Gouda, a player from the table tennis team, will participate in the Tokyo Summer Olympics, which will be held from July 23 to August 8.
At just 13 years old, Gouda is the youngest Egyptian player to participate in the history of the Olympics.
However, Gouda's participation in the official competitions is not certain, as she is restricted to the list as a reserve player. Rania Elwany is the record holder as the youngest Egyptian player to participate in the Olympics (14 years and 286 days old) in Barcelona in 1992.
Gouda, a player from Al-Ahly table tennis team, succeeded in achieving first place and the gold medal in the competitions of the Slovenia International Junior Championship, last week, to complete the player's series of successes.
Gouda entered an international camp for juniors in Slovenia a week before the start of the tournament.
The Egyptian Table Tennis Federation, headed by Moataz Ashour, chose the list of players to participate in the Olympic Games to be held in Tokyo.
Three female athletes have been selected to participate including Dina Musharraf, Yousra Helmy, and Farah Abdel Aziz.
Four male athletes have been selected including Ahmed Saleh and Mohammed al-Baily and the two brothers Omar Aser and Khaled Aser.
Egyptian table tennis players reserved several spots in the Tokyo Olympics, both the women's and men's team took home gold in the African Games. 
Amid the announcement, Gouda posted on her Facebook page: "Keep chasing your dream, step by step. 2015 was the first international tournament where I participated in Sweden and the first picture I took. After I came back, my mum (hung) my picture with the Olympic sign on it and put it in front of me from that day so that I always remember my dream."
She added: "In 2021, I received the ticket to participate in the Tokyo 2020 Olympics. A great joy, the youngest Egyptian player to participate in Egypt's Olympic mission since its beginning until now. The first step in a long road that needs exercise, fatigue, determination and insistence for years to achieve my dream…God willing, I will be responsible and achieve the dream."