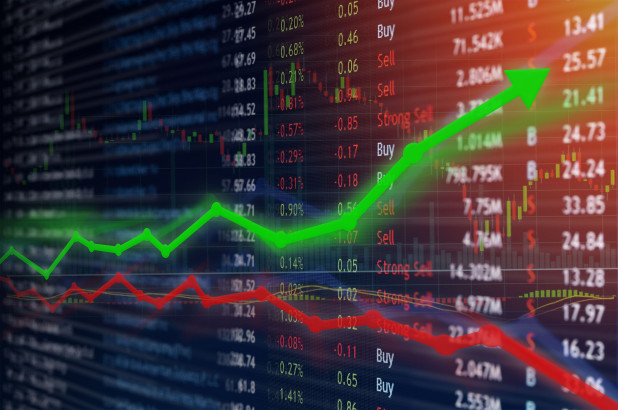 Egyptian stock indexes fell Monday during a sales session by Egyptian and Arab investors, following an announcement of rising coronavirus cases.
Market capitalization decreased by about LE31 billion, closing at LE596 billion.
The main index of the Egyptian Stock Exchange, EGX30, decreased by about seven percent to 11,000 points, the lowest level in nearly three years.
The EGX50 index fell 5.3 percent to close at 1,546 points, and the EGX100 index fell seven percent to close at 1,175 points.
Shares for five companies listed on the stock exchange rose by the end of trading, while the shares of 135 companies declined and 29 companies remained stable.
Trading share volumes recorded 259.6 million securities at a value of LE2.1 billion, through the implementation of 24,500 transactions.
The dollar price also rose by three piasters, recording LE15.61 for purchase and LE15.71 for sale at Banque Misr, National Bank of Egypt, and Abu Dhabi Islamic Bank.

It registered LE15.63 for purchase and LE15.73 for sale at the Commercial International Bank, and Misr Iran Development Bank, while at Al-Baraka Bank, it recorded LE15.59 for purchase and LE15.69 for sale.
Meanwhile sales for Arab and foreign investors recorded a net of LE20.7 million for Arabs and LE23 million for foreigners.
Egyptian investors recorded net purchases of LE229.5 million.
Foreign investors registered net sales of LE136.4 million and Arabs recorded LE93 million in sales.
Arab stock markets also witnessed sharp declines during Monday's trading due to the outbreak.
Qatar Stock Exchange recorded its highest ever decline at 9.7 percent.
The Bahrain Stock Exchange fell by nearly six percent, while the Saudi stock market by 6.5 percent reaching its lowest level in more than three years.
The Kuwait Stock Exchange also suspended trading after its index fell by 10 percent.
The Dubai Financial Market incurred losses amounting to approximately AED20 billion closing 8.29 percent down, the lowest level in seven years.
Edited translation from Al-Masry Al-Youm