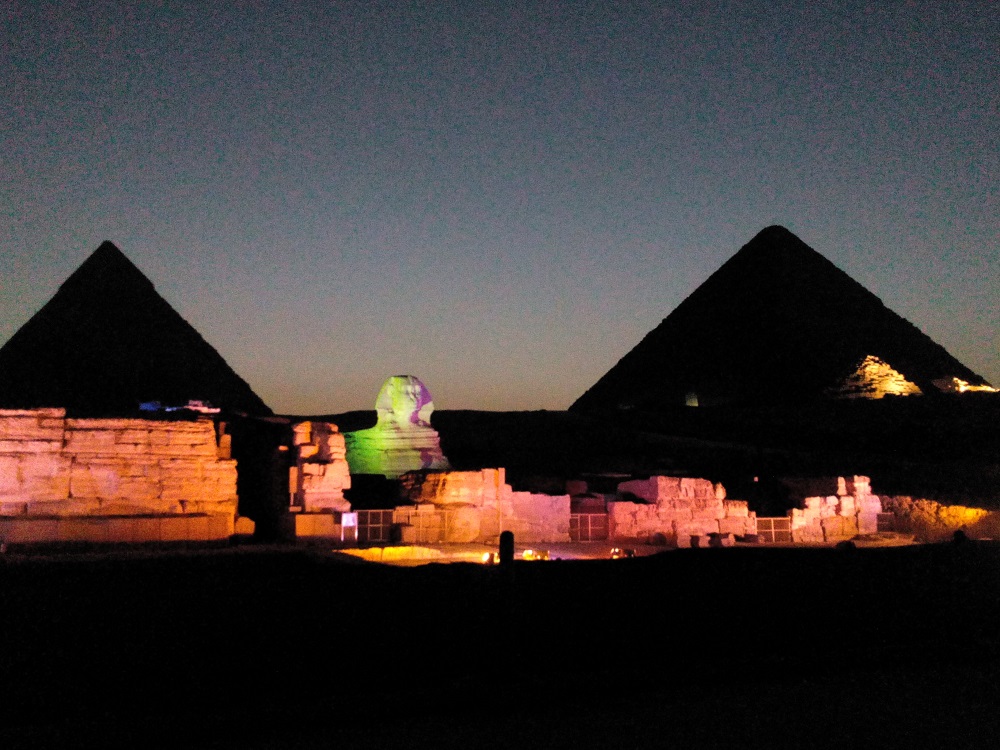 The Egypt Sound and Light Company on Thursday announced an amended schedule for their sound and light shows, as well as the resumption of shows in foreign languages. The company is famous for its extravagant sound and light shows at various tourist sites in the country.
Chairman of the company, Mohammed Abdel Aziz, presented the new schedule and added that tourists attending shows in Arabic can use simultaneous translation headsets provided by the company during the show to enjoy it in their mother tongue.
Starting October 1, shows at the Pyramids, Karnak, and Abu Simbel will start at 7:00 pm, the show at Edfu will start at 6:00 pm, and the show at Philae will start at 6:30 pm.
The company decided to extend its current discount on tickets for Egyptian nationals, charging LE45 for a standard ticket and LE65 for a VIP ticket.
Back in 2019, free admission was given to people with disabilities, elderly guests, and veterans as part of the Egyptian government's efforts to promote social engagement for people with disabilities throughout the country.
The sound and light shows began in 1960, starting with the Sphinx of Giza. They were well-received and the additional shows were launched in Karnak Temple in 1972, Philae in 1985 and Abu Simbel in 2000.
During these shows, audiences are exposed to images projected onto the monuments accompanied by music, while the narrator recounts the ancient stories behind Egypt's famous monuments and temples.
Edited translation from Al-Masry Al-Youm