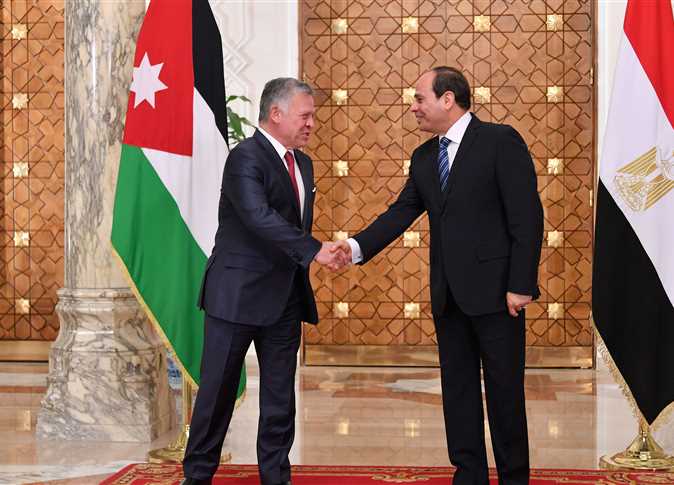 Egyptian President Abdel Fattah al-Sisi on Monday met with Jordanian King Abdallah II at Amman, holding bilateral talks on the Palestinian-Israeli peace process which was followed by an expanded session involving delegations from both countries.
Sisi said that Egypt is eager to advance bilateral relations with Jordan, with his country valuing their level of cooperation regarding issues of mutual concern.
He also hailed the joint work Jordan has done in confront all challenges it is currently facing.
The president assured that Egypt will continue its tireless endeavors towards revitalizing the peace process and the path of negotiation in the Palestinian cause, putting the utmost effort towards restoring all rights for the Palestinian people and establish their independent state in accordance with the terms of international legitimacy.

The Jordanian monarch meanwhile praised Sisi's role in promoting joint Arab action in facing the challenges facing the region, and expressed his appreciation towards Egypt's support for Jordan in various issues alongside the contributions made by the Egyptian community in several sectors and its role in developing Jordan.

Egypt on Monday dispatched a military transport plane loaded with large amounts of medical supplies to Jordan in order to help the nation fight its coronavirus outbreak.