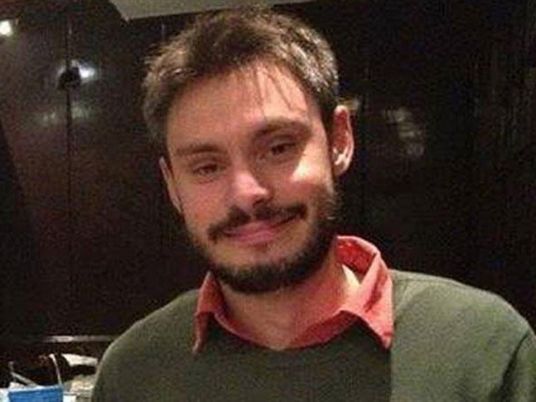 Egyptian President Abdel Fattah al-Sisi on Tuesday received the Italian Prime Minister Giuseppe Conte at the Etihadeya Presidential Palace in Cairo.
Their meeting discussed the latest developments regarding ongoing investigations into the murder of Italian university student Giulio Regeni's, the Egyptian Presidential Spokesperson Bassam Rady said.
Sisi reaffirmed Egypt's pursuit of the truth, affirming full support for the current joint and active cooperation between competent authorities in both Egypt and Italy to unveil the case's circumstances.
The meeting also discussed the Libyan crisis in light of the upcoming Berlin conference.
Both sides agreed to intensify joint efforts supporting political settlement to reach a comprehensive solution to the issue in a way that restores stability in Libya, supports its national capabilities and institutions, preserves its territorial integrity and sovereignty, and safeguards its resources.
Regeni, a 28-year-old Italian University of Cambridge PhD student, had been conducting field research in Cairo regarding the independent trade unions in Egypt when he disappeared January 24, 2016 in central Cairo, amid a high presence of police in the area who were anticipating protests.
Egyptian and Italy officials held several meetings over the circumstances of Regeni's murder.
Regeni's body was found mutilated, bearing signs of torture, on a desert roadside on February 6, 2016.
Initially, Egyptian police officials suggested Regeni died in a road accident. However, an Italian autopsy showed that Regeni's body was covered with cuts, and his bones were broken, indicating that he had been beaten with "fists, batons and hammers."
Egypt has emphatically denied that its police were involved in his abduction, torture, or death.
The Regeni case has strained ties between Egypt and Italy, which recalled its ambassador over the case. Relations were restored in August 2017 when Rome said it would return its ambassador to Cairo and continue the search for Regeni's killers.
Edited translation from Al-Masry Al-Youm