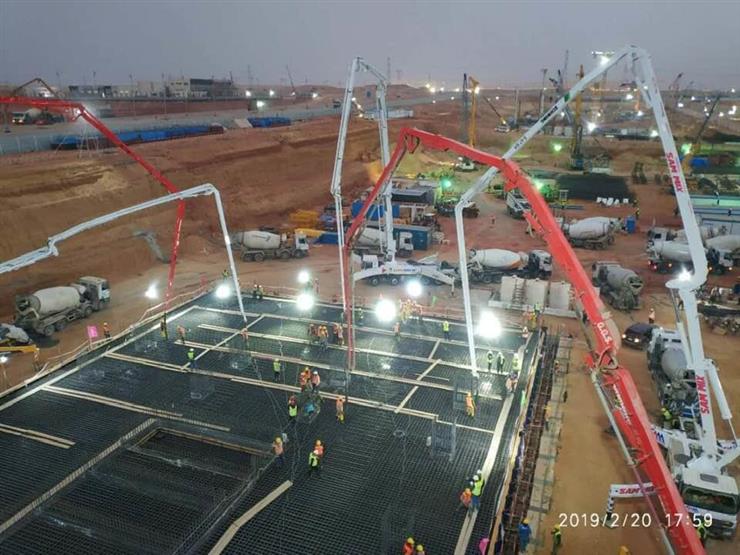 Chairman of the New Administrative Capital Ahmed Zaki Abdeen announced that President Abdel Fattah al-Sisi and the Egyptian government would work from the New Administrative Capital City in June 2020, during a meeting with the National Committee of the Council of Saudi Chambers on Sunday.
Abdeen asked the Saudi investors to inject investments in the New Administrative Capital so that they could benefit from the profits.
He pledged that investors could finish the investment measures through the New Administrative Capital City without the need to deal with different government agencies.
Abdeen said that the "New Administrative Capital is a model of the new smart cities which are run b modern technology,", promising that all sorts of investments were available in the city.
He pointed out that 70 percent of infrastructure and road works were completed within the first stage of the project, located on an area of 40,000 acres.
He also said that the total space of the project reached 170,000 acres and the project would be completed by the end of 2019.
Abdeen said the project was funded by amounts collected from the development and selling of lands to investors, pointing out that the government would collect the profits of the project within two or three years.
The first stage of the administrative capital project included establishment of eight residential neighborhoods, 65 schools and 10 universities and  35 commercial and national banks, according to Spokesman for the New Administrative Capital Khalid al-Husseini.
He added that the neighborhood of the ministries was located on an area of 700 acres in addition to the embassy district, and that several  embassies had submitted requests to transfer their premises to the New Administrative Capital.
Edited translation from Al-Masry Al-Youm