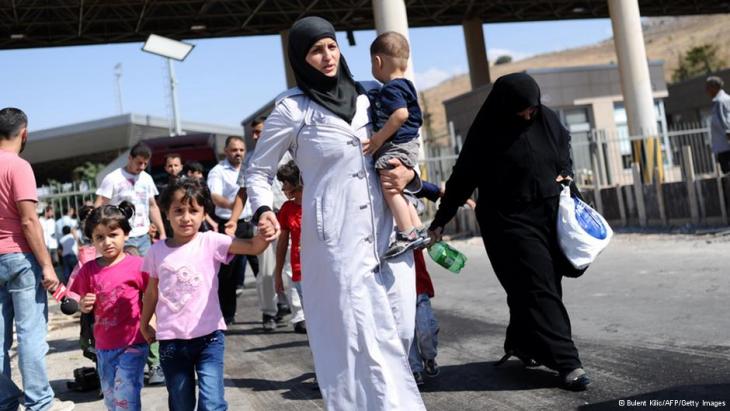 Egyptian President Abdel Fattah al-Sisi met Austrian Chancellor Sebastian Kurz on Monday, discussing Egypt's role in the ongoing refugee crisis, as well as ties between the two countries in research, education and investment.
In a joint press conference, the president restated Egypt's commitment to aiding the 5 million refugees and migrants living in the country.
These migrants enjoy the same job opportunities and the services that the country has offered to the Egyptians, Sisi declared.
He added that "no boat carrying refugees has left Egypt to Europe," until now, and that the Mediterranean country would not allow refugees to exit on boats that could be drowned in the sea.
Sisi and Chancellor Kurz agreed to resume the work of the joint Egyptian-Austrian committee in 2020, after it was suspended in 2010.
The committee will enhance cooperation in small and medium-sized industries, and scientific research.
The two heads of state signed 10 Memoranda of Understanding (MoUs) and cooperation agreements in fields of higher education, investment, entrepreneurship and technology.
As part of his visit to Austria, Sisi participated in the EU-African forum on Sunday, aiming to reinforce the partnership between African and European countries, and giving a speech on Egypt's vision concerning development efforts in Africa.
Edited translation from Al-Masry Al-Youm.