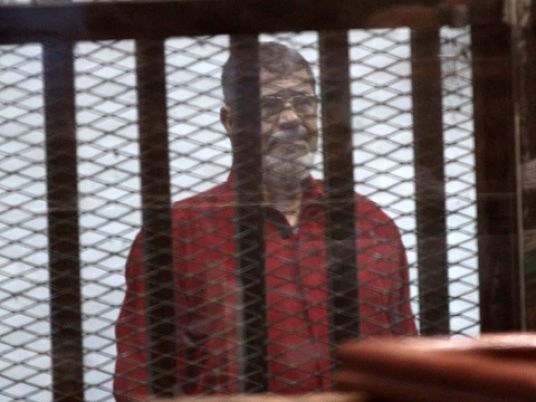 Egypt's State Information Service (SIS) has called the Human Rights Watch (HRW)'s director for Middle East and North Africa Sarah Leah Whitson's tweets on the death of deposed President Mohamed Morsi "a new downfall."
"The tweets included false claims confirming a continued circulation of lies adopted by the organization as their approach," the SIS statement on Wednesday morning read.
The SIS wrote that Whitson's tweets accused the Egyptian government of causing Morsi's death through what she called "criminal negligence" in his health care, utilizing the incident as to support these lies and extend them all Egyptian prisoners.
"It is surprising that Whitson posted her first tweets less than 30 minutes after the death and concluded that he died as a result of medical negligence, though no evidence or information was provided to prove her allegations," the SIS said.
"The last report issued by HRW on the health situation of Morsi was two years ago and contained allegations of violation of his health rights, which contradicted an official report issued at the same time affirming that the health condition of the deceased president was good, even if he had diabetes. Since then, no other HRW reports have been issued on his health condition to corroborate Whitson's lies and false allegations in this regard," SIS statement said.
"What confirms that Whitson's claims are false is that the last official request to the court submitted by the deceased President on his health situation was on 19 November 2017, requesting approval to be treated at his own expense, to which the court responded positively," SIS said.
"Thus it turns out that what Whitson concluded is predisposing the event with political motives, and that the HRW has descended into an additional level of decadence to exploit the death of an Egyptian citizen to adopt political positions and criminal charges without evidence, unrelated to human rights work," the SIS concluded.
Edited translation from Al-Masry Al-Youm