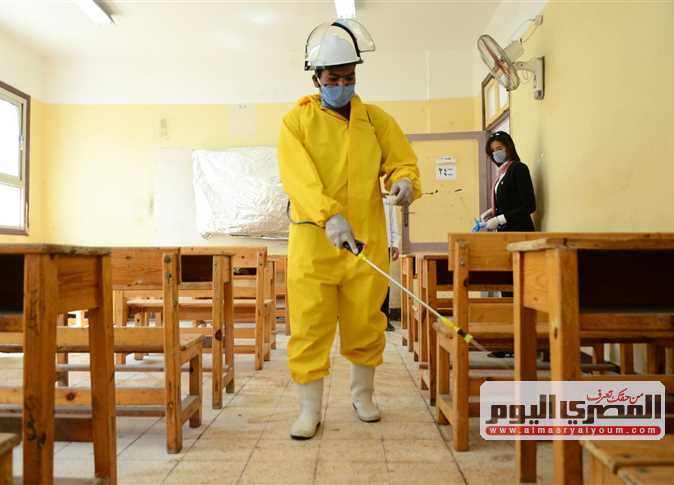 Egypt's Ministry of Education announced on Tuesday new regulations for second term school exams amid the coronavirus pandemic, including a decision to switch back to paper exams for first and second year students in secondary school.
The exams will be held in April and May, according to the ministry.
Education Minister Tarek Shawky, said that it was decided to hold paper exams as an alternative to electronic exams on tablets.
Shawky explained that the decision comes in hopes of easing the situation for the students, so they get rid of the anxiety and tension that dominated during the first semester's exams.
The exams for students of the first and second years of secondary school will be done on paper inside schools without the presence of tablets or mobile phones.
The ministry will evaluate the exams using the following guidelines:
– Two combined examinations are held at the end of April and the end of May at the school with secured and supervised committees. The exam is paper-based and multiple choice.
– The result of the first semester is pass or not pass, and no marks are calculated for the student. If a student does not pass, they will take a one-hour multiple choice supplementary examination with 15 questions for the subject.
The mark of the second semester represents 100 percent of the maximum score for the subject and is calculated from the average score of the student in the May and April exams.
– A student who has encountered any technical problem that did not enable him to take the exam in the first semester is considered passing in this subject.
– Students with an excused absence from the first semester exams may also take one-hour supplementary examinations with 15 questions for each subject. The examination dates are in April and May according to the announced schedules.
Edited translation from Al-Masry Al-Youm