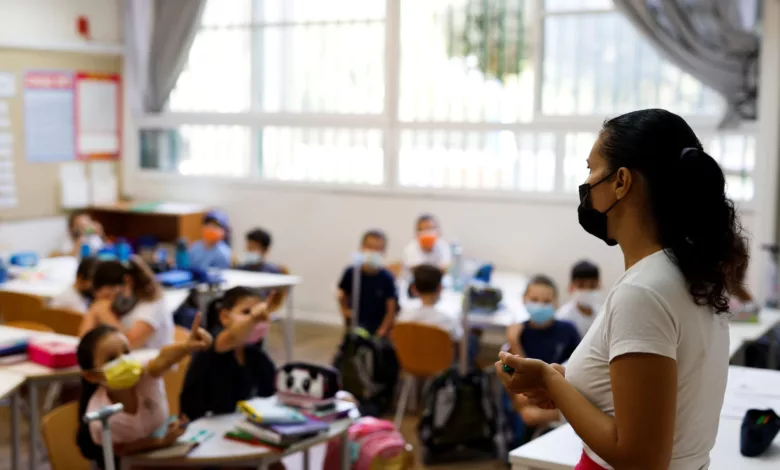 The Egyptian school year began on Sunday in the governorates of Cairo, Giza, Alexandria, Qalyubia, Sharqia, Gharbiya, Menoufia, Damietta, Port Said, Suez, Red Sea, New Valley, South Sinai and Matrouh, amid intensive precautionary measures against the coronavirus.
Nearly 24 million students attended about 60,000 public, experimental, private, international, Japanese, special education, integration, and international schools, in addition to schools of excellence in science and technology and schools of applied technology.
Students flocked to schools wearing masks and face shields while schools assigned teams of teachers and administrators to organize the entry of male and female students and prevent crowding in front of the school gates.
Schools received students with balloons and decorated classrooms to encourage them to attend and study regularly.
School officials conducted a thermal survey of students and prevented the entry of any student with a high temperature, in implementation of the ministry's directives to address the spread of coronavirus.