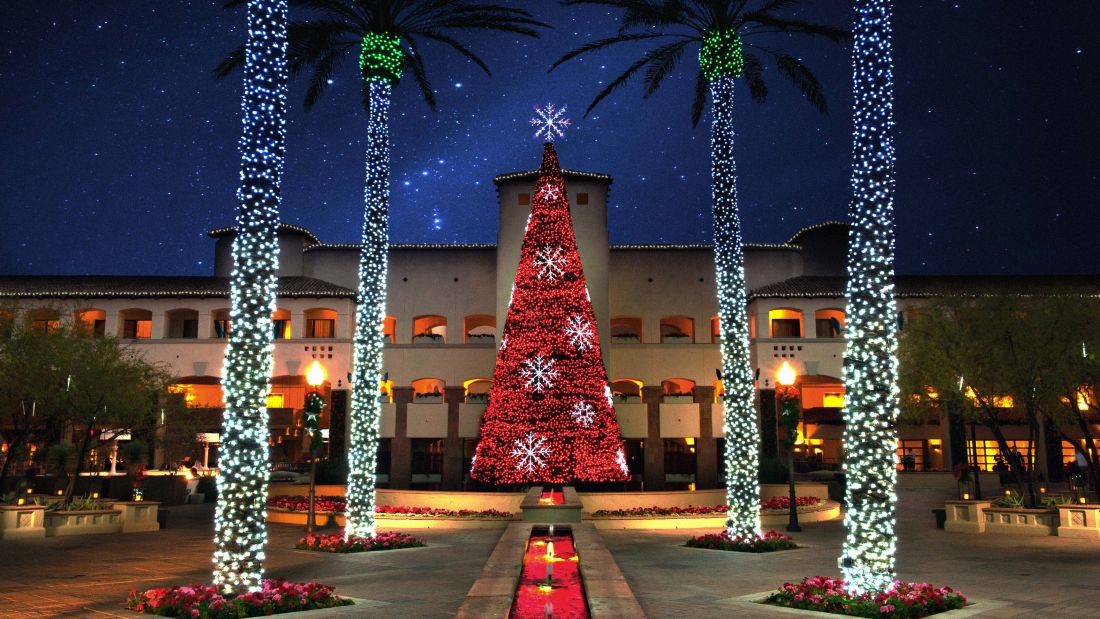 Egypt's Red Sea Governorate hosted tourists from more than 35 countries over the Christmas holidays, and occupancy rates at resorts at the popular vacation spot have increased to 90 percent, with some anticipating 100 percent occupancy for hotels on Christmas Day in Egypt, which is celebrated by Orthodox Christians on January 7th, according to a report from Egyptian newspaper al-Watan.
The Red Sea beaches are a popular tourist destination for foreigners and Egyptians alike, and the area is home to 278 hotels and resorts.
Hurghada International Airport and Marsa Alam International Airport have also received an increase in flights from various European countries, especially Germany, Italy and Poland. The airport officials greeted tourists with adornments, flowers and other gifts for the holiday.
Tourists from all over the world visited the Red Sea Governorate, with a majority of foreign visitors coming from Germany, Britain, Belgium, Italy, the Netherlands, Finland, Serbia, Croatia, and Scandinavian countries, according to al-Watan.
Tourism sector expert Essam Ali said that Red Sea hotels witnessed high rates of occupancy compared to previous years, with a number of foreign and Egyptian tourists deciding to visit Egypt during the Christmas holidays.
Head of Tour Guides in the Red Sea Bashar Abu Talib clarified that the area has hosted a diverse group of tourists from 35 different countries, following the opening of new tourist markets in Ukraine, Finland, Slovenia, Serbia and Scandinavian countries.
The once-ailing tourism sector in Egypt appears to be on its way to recovery after years of instability.
Earlier in November, AFAR, an award-winning travel magazine, ranked Egypt fourth among the world's 10 Fastest-Growing Tourist Destinations, with the country's tourism sector recording a 36.8 percent increase. It was not the first time the country was featured in the magazine — Egypt topped AFAR's rankings in 2018 when growth in the tourism sector reached 55.1 percent.
Egypt also topped The Independent's new travel recommendations list for 2020 this month, with the newspaper urging people from around the world to pay a visit to Cairo's much-anticipated Grand Egyptian Museum.
Egypt also made it to the top of the list of emerging or "off-the-beaten-path" destinations for Americans in 2020, according to the results of annual travel trends released by the United States Tour Operators Associations (USTOA).
"Egypt topping the list is the epitome of a destination comeback story," said Terry Dale, president and CEO for USTOA. "It reinforces a strong return in popularity and demand among travelers, after several challenging years," resumed Dale.
According to official figures provided by The Independent, 11 million people visited Egypt last year. Moreover, the English newspaper has predicted a remarkable comeback for the Egyptian tourism sector, especially given the resumption of flights to the South Sinai vacation spot Sharm el-Sheikh.
The first UK flight to Sharm el-Sheikh since the 2015 ban landed two weeks ago at Sharm El-Sheikh International airport, following a four-year hiatus after a bomb exploded on a Russian plane flying over Egypt's Sinai, killing all 224 people on board.
In its latest report "Egypt tourism 'fastest-growing' in North Africa," the UK's leading tourism publication Travel Weekly linked the noticeable growth in Egyptian tourism to improved security in the country.