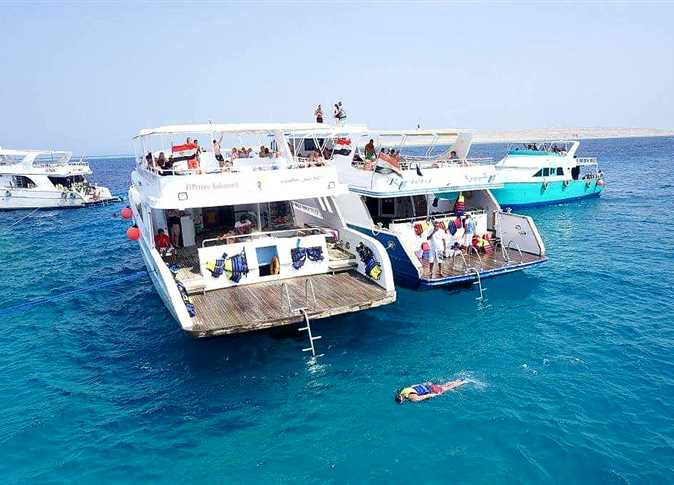 The Egyptian "Queen Isis" boat will be officially listed on the Guinness World Records as containing the largest underwater viewing glass area in the world on a boat, the Al-Ahram website reported on Wednesday.
According to Nagy Wahbe, a tourist expert, the boat is 100 percent Egyptian-made and was designed at the largest shipyard in the country.
The boat contains columns and Pharaonic-era statues of Queen Isis, he said.
At 25 meters long, the boat can carry up to 60 people on board.
Wabhe added that it is currently moored in the marina of a major tourist hotel in Hurghada.
Egypt's request to list the boat has already been approved, a committee will be sent in the coming few days to draw up the final report and finish all official registration procedures.
Tourism expert Maged al-Kady said that the registration of the Isis boat serves as free international publicity for Egyptian tourism, and the Red Sea in particular. He requested that the Ministry of Tourism and Red Sea Governorate promote it now, especially as the boat's owner is eager to use it as part of Egyptian tourism.