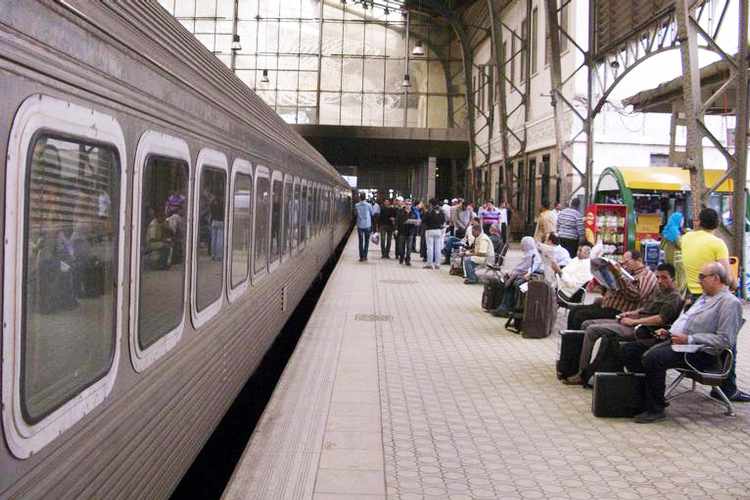 Egyptian Public Prosecutor Hamada al-Sawy on Saturday referred a train conductor to urgent criminal trial on charges of manslaughter, after forcing two young men to jump out of a moving train, leading to the death of one and serious injury to the other.
A statement said that the prosecution's investigation found that the defendant Magdy Ibrahim "intended to harm the victims".
Mohamed Eid, 23, died after being thrown out from a moving train on Monday.  The incident began with a quarrel with the conductor, after Eid couldn't afford the ticket price to Cairo. The conductor then forced the vendor to jump out of the train alongside his colleague Ahmed Samir, 25 after they told him they had no money.
The conductor reportedly confessed to forcing the victims out of the train during police investigations. However, he pleaded not guilty during Public Prosecution investigations that started on Monday.
Eyewitnesses and preliminary police investigations said that the two victims refused to pay the tickets, so the conductor forced them to jump off the train while it was moving. The second victim, Samir, sustained serious injuries.
Videos of the quarrel between the conductor and the victims as well as videos made by eyewitnesses recounting the incident went viral on social media last night.
The first video released showed an old man on his phone reporting the incident to the police and arguing with police officers about it.
Other videos featured more witnesses asserting that they saw the conductor kicking the two boys out of the moving train after the passengers did not pay for the ticket or the fine.
Edited translation from Al-Masry Al-Youm