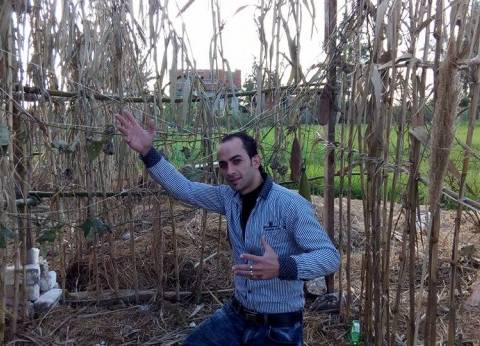 Prosecutor-General Nabil Ahmed Sadek issued a order on Monday to refer Mahmoud Nazmi Mohammed al-Sayed  to criminal court over charges of killing his two sons in August.
Public prosecution accused Nazmi of taking drugs and intentionally killing Rayan Mahmoud Nazmi, 3, and Mohammed Mahmoud Nazmi, 4.
Nazmi reportedly admitted to the prosecution that he was suffering from severe depression and took drugs, adding that he killed his children to spare them from future struggles in life.
He confessed that he thought of killing them 10 days prior to the incident.
On Wednesday, August 22, Damietta investigators found the bodies of two children reported missing on the first day of Eid al-Adha, during an outing with their father at an amusement park.
Suspecting their abduction, their father filed a claim with Mit Salsil Police Station reporting the disappearance of his children, Mahmoud and Rayan.
He claimed that a strange man stopped him and his children at the amusement park, claiming to be an old school mate. By the time the conversation was finished, the children had vanished.
According to al-Watan news website, police have confirmed that the father later admitted to murdering the two boys after being taken in for questioning.
Thousands of Mit Salsil village's residents visited the funeral for the two children, mourning them alongside their mother.
Edited translation from Al-Masry Al-Youm