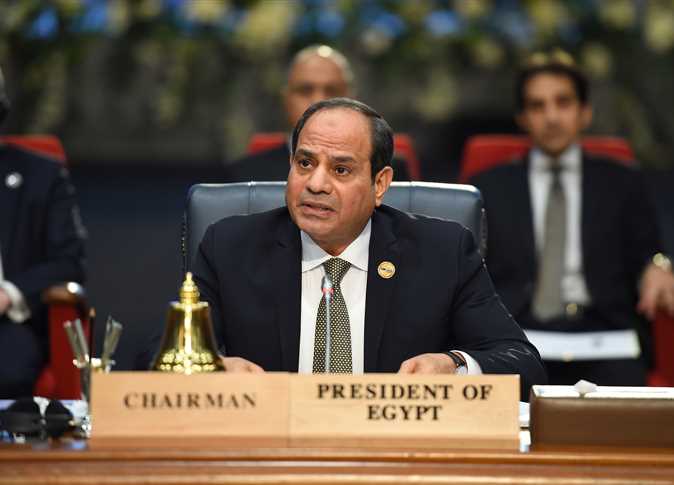 A DPA correspondent asked President Abdel Fattah al-Sisi about the EU's criticism of the human rights situation in Egypt at a press conference on the sidelines of the Arab-European summit held in Sharm el-Sheikh, upon which Sisi responded by saying that Egypt's priority is to achieve security and prevent the fall of the state.
Secretary General of the Arab League Ahmed Aboul Gheit responded as well to the correspondent's question by saying that the meetings that took place between 49 Arab and European countries did not tackle the situation of human rights in Egypt in particular, but rather discussed the concept of human rights in Arab and European countries, pointing out that the human rights situation in Egypt was not criticized during the session.
Sisi responded to the question by saying that European countries aim to achieve the welfare of citizens, while the Egyptian government aims to preserve the state from collapse.
"The priorities and objectives are different among us," he added.
Sisi asked the reporter to put into consideration the security situation in the surrounding countries when tackling the situation of human rights in Arab countries. 
The size of challenges in Egypt is large, Sisi said, pointing out that Egypt was subjected to thousands of terrorist incidents in five years, which changed the priority of the government to achieving security.
As for death sentences in Egypt, Sisi said, "You are talking about execution. We appreciate that, but we hope that you will not impose anything on us… You will not teach us humanity. Respect our morals and humanity."
Edited translation from Al-Masry Al-Youm