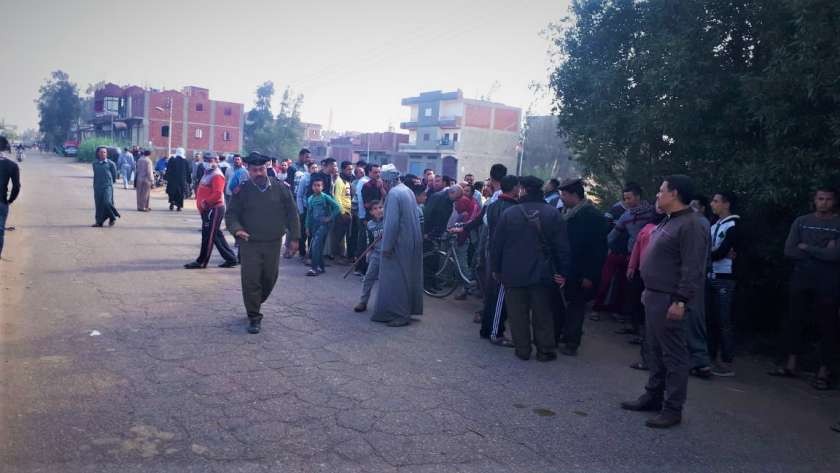 Egypt's Prime Minister Mostafa Madbouly offered condolences during a phone call on Sunday to physician Mohamed Hendawy, the husband of physician Sonia Aref who died from the novel coronavirus COVID-19.
Aref, 64, passed away at Abu Khalifa isolation hospital in Ismailia. Her body was transferred to her late husband's grave site in Shubra al-Bahou village in Daqahlia for burial.
Village residents protested the funeral, with dozens gathering to block the ambulance's way to the cemetery. Police were finally able to put Aref's body to rest, however, after firing tear-gas at the villagers.
Madbouly said, "I speak to you as an Egyptian national, not as Prime Minister, to offer my sincerest condolences. And I apologize to you on behalf of all Egyptians for the disgraceful behavior of some of the residents of the village of Shubra al-Bahou. Those who did this will be held accountable before the law."
Madbouly also thanked all those working in the medical field, stressing that Egypt appreciates the efforts and sacrifices of the medical workers who are considered the first line of defense against the outbreak.
"All of us value, support and stand by you. With God's help, and with sincerity, solidarity and dedication, we will beat this," Madbouly asserted.
Dr. Hendawy thanked Madbouly and governmental officials for standing with him, saying "I am honored by this call from Egypt's Prime Minister Mostafa Madbouly."
Daqahlia Governor Ayman Mokhtar on Saturday chose to name a school in Shubra al-Bahou village in honor of Aref.