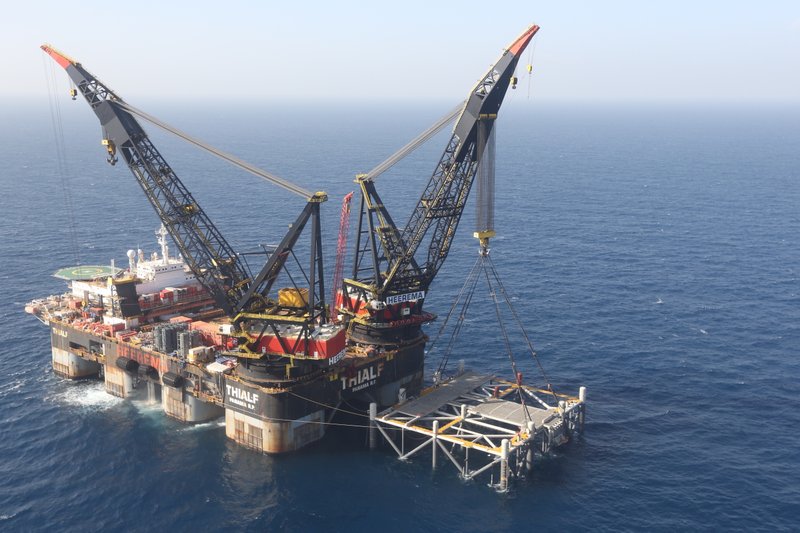 Egypt's Prime Minister Mostafa Madbouly was briefed on Tuesday on a report from the Information and Decision Support Center's (IDSC) discussing American credit rating agency Fitch Ratings' prospects for Egypt's mining and energy sectors over the coming eight years.
The report indicated new prospects brought on by Egypt's liquefied natural gas exports increasing by 450 percent from January to May 2019, compared to the same period in 2020, which was accompanied by an increase in production, according to acting head of the IDSC Osama al-Gohary.
Gohary clarified that the Egyptian Natural Gas Holding Company (EGAS) agreed to grant companies exploration rights in five blocks. The companies included Shell, Mobil, Exxon, Malaysia's PETRONAS, BP, DEA, and Italy's Eni, for drilling 21 gas wells in total. Blocks for exploration were also given to independent European exploration and production company Neptune Energy, Merlon Elfayum Company, Eni, the Egyptian General Petroleum Company (EGPC), and Shell companies, which vowed to drill 39 wells.
Egypt's government set an energy strategy until 2035, which includes maximizing the rates of renewable energy by 42 percent of the total installed capacity by that year, as part of a strategy utilizing Egypt's natural renewable energy sources.
The discovery of the Mediterranean field of Zohr by Italy's Eni in 2015 led to an increase in investment in Egypt's energy sector, and the country hopes to become an energy hub in the eastern Mediterranean — importing gas from Israel, exporting gas to Jordan, and potentially exporting gas to Europe and Asia as well, according to Reuters.
Edited translation from Al-Masry Al-Youm