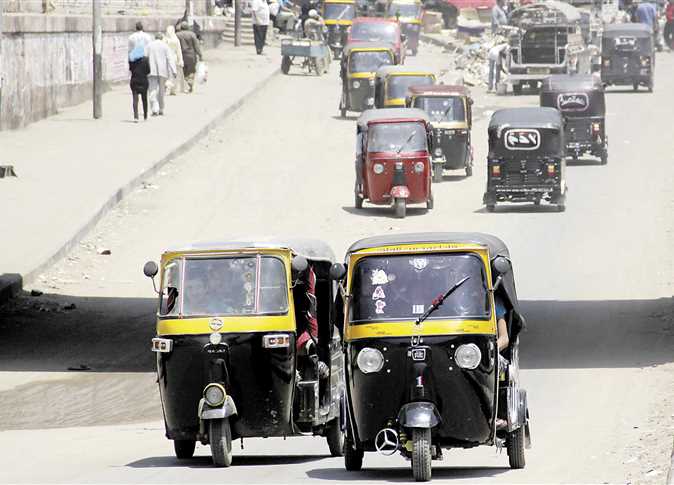 Egyptian Prime Minister Mostafa Madbouly instructed the replacement of tuk tuks with safe licensed vehicles, such as mini vans which operate on natural gas.
He stressed that this project will have a big positive impact as it will provide safe and licensed means of transportation and thousands of job opportunities.
In a meeting held Thursday between Madbouly, the ministers of finance and local development, and representatives of traffic police and other concerned authorities, Madbouly said the Finance Ministry will take over implementing the decision.
The finance minister welcomed the decision, saying he will in turn instruct ministry employees to embark on the project.
Cabinet Spokesperson Nader Saad said that Madbouly asked to meet soon with with tuk tuk factory owners to agree on turning the factories activity over to the manufacture of mini vans, pointing out that the government has recently agreed with tuk tuk manufacturers to reduce tuk tuk production in preparation to replace them with safer vehicles.
In March, the government decided to license vans in Egypt's cities as a public means of transportation, and to ban tuk tuks in main streets.
Tuk tuk work in the past has been limited to villages, unplanned areas, and slums, said Spokesperson for the Ministry of Local Development Khaled Kassem.
The government is working to legalize the van as transportation to replace private cars and tuk tuks, which operate illegally as taxis.
Vans are a very good source of income for families, Kassem said in a phone call on TeN channel.