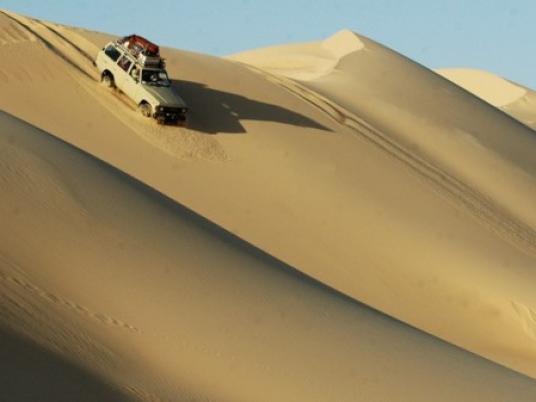 Egypt's House of Representatives will authorize the armed forces to militarily respond to Turkish interventions in Libya in a secret vote session on Tuesday with two-thirds of the parliament's approval, said the Undersecretary of the House of Representatives al-Sayyed al-Sherif.
Sherif pointed out that a large number of MPs expressed great enthusiasm about the idea when he contacted them.
Prior to holding a plenary session on military intervention in Libya, a meeting will be held between the parliament speaker, the two undersecretaries of the parliament, and the secretary-general to consult on the measures that will be taken.
Egypt's people fully support the political leadership in facing risks that cannot be handled without unity, Sherif said, adding that Egypt stands with the Libyan people and rejects Turkish intervention.
He also added that all MPs support the Egyptian government with no opposition to any decisions in this regard.
In a phone interview with host Ahmed Moussa on the "Ala Masouleyety" (On My Responsibility) program, Sherif said that Egypt is a country run through institutions and respects the constitution.
Therefore, the government will not declare war or send troops to combat missions aboard without the House of Representative's approval.
The Libyan parliament earlier in July granted the Egyptian armed forces the right to intervene in the country's ongoing conflict to protect Libyan and Egyptian national security.
The decision allows Egypt to intervene if the Egyptian armed forces see an imminent threat to the security of the two countries.
The parliament announced that it welcomes the statement made by President Abdel Fattah al-Sisi regarding military intervention in Libya, and called for concerted efforts between the two countries to ensure the defeat of invading occupiers and to preserve national security and stability in the region.
Egypt is working towards a ceasefire at Libya's eastern and western borders, while also preparing to launch comprehensive political settlement negotiations under the auspices of the UN and to implement the resolutions of the Berlin Conference and the recently announced "Cairo Declaration", backed by Khalifa Haftar and Libya's parliamentary speaker Aguila Saleh.
Sisi also moved to raise the Egyptian army's level of military readiness to carry out operations in Egypt and Libya.
The Cairo Declaration takes into consideration the international resolutions, UN efforts, and Berlin Conference resolutions towards ending the Libyan crisis, Sisi explained, paving the way for the future of Libya following the withdrawal of foreign forces and the dissolution of military militias.