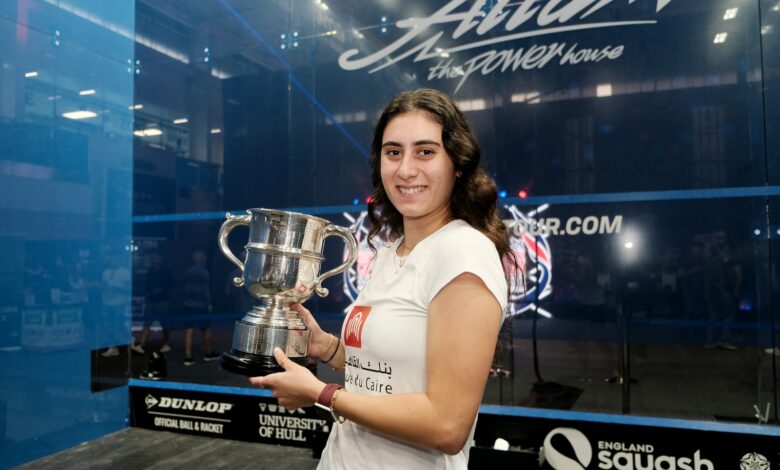 Egyptian squash player Nour el-Sherbini won the 2021 Allam British Open squash championship after beating Wadi Degla player Nouran Gohar in the final.
The women's final saw Sherbini snag her third title after she came from 2-1 down to prevail 9-11, 13-11, 5-11, 11-7, 11-2 – in 64 minutes – against World No.2 and 2019 champion Gohar.
The two Egyptians faced each other for the fourth final this season, with the last match happening at the PSA World Championships in Chicago just last month, when Sherbini went on to claim her fifth World Championship title.
The British Open is the sport's longest-running tournament.
Sherbini continued her dominance in recent years by taking a second British Open title in three seasons, before Gohar claimed her first British Open title in 2019.
The tournament's website quoted Sherbini saying, "It's amazing to win a third title. The British Open is a title that every player would love to win and competing in the British Open straight after the World Championship is very tough for me mentally, but I just wanted to keep the same form I was on."
The Allam British Open took place between August 16-22, at the Allam Sports Centre at the University of Hull.