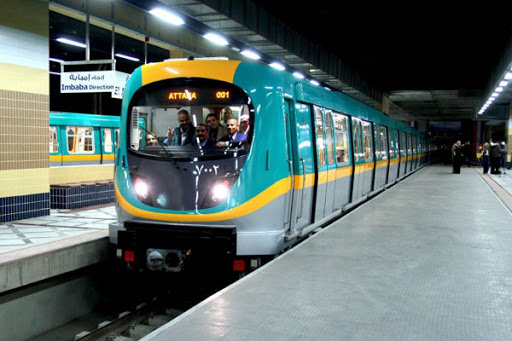 Egypt's Ministry of Transport plans to manufacture and assemble ten new air-conditioned trains for Cairo's third metro line locally, at the SEMAF factory of the Arab Organization for Industrialization, the ministry announced in a statement.
It added that the new vehicles will be produced as part of a contract with the South Korean company Hyundai Rotem to manufacture and supply a total of 32 new trains for the line, in addition to maintenance work for the trains for a period of eight years at a total cost of 317 million euros, in addition to LE640 million.
The ministry explained that the components for two of the ten vehicles have been received by Egypt.
The new vehicles have many distinctive specifications, including high-capacity air conditioning systems and safe passage between vehicles. 
They will also be equipped with LCD screens for trip information and advertising, as well as security cameras installed at the front of each train. 
A screen above the doors will inform passengers of the car's name of the final station before they board, and wheelchair space has been generously allocated.
Moreover, each vehicle will have a route map that shows where the train currently is to accommodate the heading impaired.