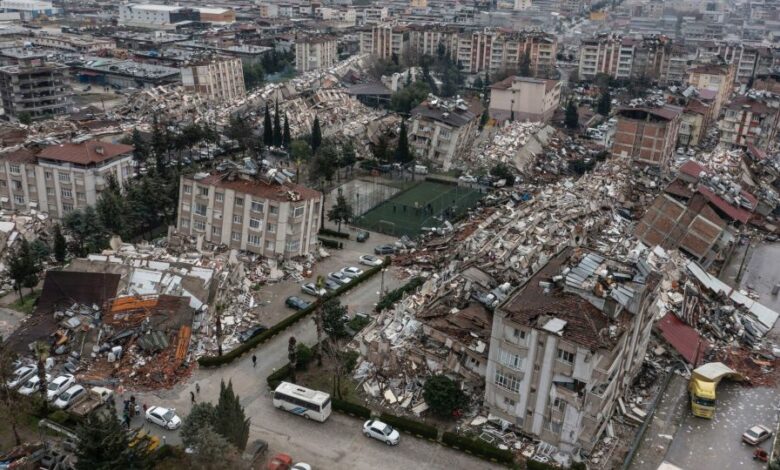 An aid ship affiliated with the Egyptian Naval Forces arrived Monday at the Syrian port of Latakia, carrying hundreds of tons of aid commodities to Syrians affected by the strong quake of Feb.6.
Presidential Adviser Ahmed Fahmy said the aid ship was dispatched upon directives from President Abdel Fattah El Sisi to continue aid and support for the Syrian people to help them confront the consequences of the devastating quake that hit the eastern parts of the country.
The aid ship comes in solidarity with the Syrian people and to back them in such big ordeal, added the spokesperson.