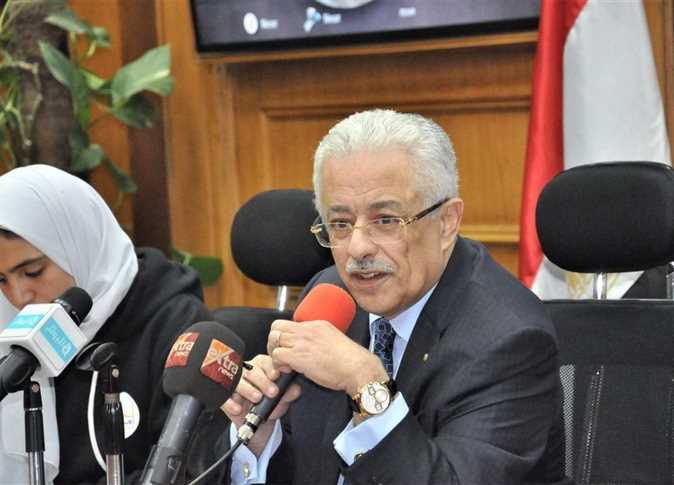 Education Minister Tarek Shawki said that the National Investment Charity Fund for Education is a milestone for the Egyptian educational process.
He explained that most universities worldwide have a kind of endowment that is used to support the educational process.
The minister said that the goal of these endowments is to supplement government budgets with other sources of funding in order to continue to develop the educational process and its human components, such as including teachers and administrators, as well to as solve problems of overcrowded classes and provide a good environment to learn.

"The vision of Egypt 2030 is primarily based on cooperation with the private sector and civil society," said Hala al-Saeed, Minister of Planning, Follow-up and Administrative Reform.
She stated that the launching of the fund is a positive step forward towards the development of the educational process.
Saeed stressed that developing education is the basis of all progress, with countries such as Singapore having put their efforts and investments into furthering education, currently one of the priorities of the Egyptian government.
This came on the sidelines of the launch of the National Charity Fund for Education, in order to support and develop the educational system in Egypt.
The Ministry of Planning witnessed last May the first founding meeting of the Board of Directors for the National Investment Charity Fund for Education, attended by the ministers of planing and education. The meeting discussed the fund's purpose as in providing sustainable funding for educational projects.
Ahmed Okasha, a member of the Advisory Council of Scientists and Experts to the President of Egypt, said that all the countries that achieved progress invested in education. He stressed the important sustainability in financing, coming from the contribution of businessmen and institutions towards such projects.
"Education is the main driver of any growth strategy," said Dalia Abdelkader, head of the Sustainable Development Committee at the Union of Egyptian Banks. "It is a fact that is not arguable to anyone", she continued.
Mahmoud Montasser, Chief Executive Officer of National Investment Bank, explained in an earlier statement in May that the fund follows an investment policy aimed at maximizing returns on invested funds, taking into account the reduction of investment risks and the preservation of donations through an acceptable policy to distribute the investments across the different promising sectors of investment.
He added that all investment returns to the fund will be directed towards the educational process.
Edited translation from Al-Masry Al-Youm