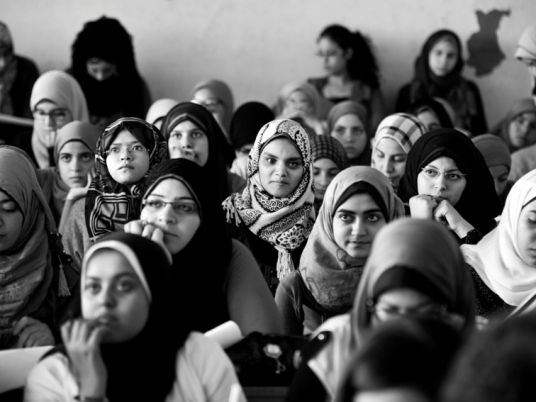 The National Council for Women (NCW) recently launched a poll application called "Nasalk", creating a platform for women to express their opinions and empower women's community talks.
The NCW, in cooperation with The Egyptian Center for Public Opinion Research (Baseera), have raised a number of important questions regarding the various issues Egyptian women deal with.
The results were announced at a press conference entitled "Making use of the general public in providing data for the goals of sustainable development", the first conference of its kind in the Arab world.
The answers showed that 88 percent of the respondents believe that education helps in forming a girl's personality, and the percentage for approval of this view increased from 84 percent among males to 94 percent among females, while 83 percent of respondents believe that education improves a girl's chances of marriage.
The poll also asked people on the appropriate age of marriage for girls; 76 percent of respondents did not agree that girls should be married before completing their education, with 58 percent stating that the minimum age should be 21 years old, 29 percent believed 18 years was the most suitable age and 14 percent voted for 16 years.
Two-thirds of the respondents agreed on women working after marriage, with no significant differences between the opinion of males and females in answering this question.
Around 55 percent of believed women in Egypt could balance between work and the responsibilities of home, with 46 percent of the voters being men compared to 69 percent of women.
Finally, the app asked people about family planning policies; 40 percent of the respondents believed that there should be a two-child policy, 26 percent supported three children, 7 percent for a one-child policy, and 24 percent saying it should depend on the financial budget of the family.