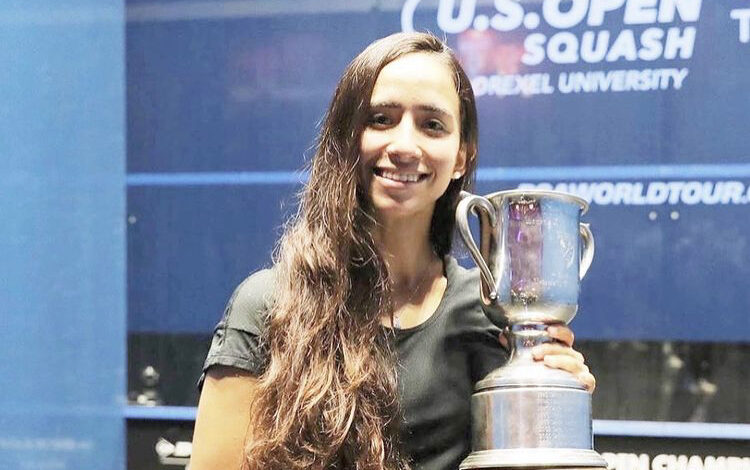 Egypt's Wadi Degla Club player Nouran Gohar, ranked second in the world in Squash, won the 2021 US Open in Philadelphia alongside Al-Ahly Club player Mostafa Asal who ranks tenth in squash globally.

Asal and Gohar won the tournament for men and women and a prize money of US$150,000 each, putting them in platinum – the highest category in squash tournaments.
Asal managed to overturn his delay in the final match against Egyptian Tariq Moamen, ranked fourth in the world, with a score of 3-2 within 91 minutes.
The result of the sets was 11-5, 11-5, 9-11, 10-12, 3-11.
Asal won the title for the first time in its history. The title was his second professional title after he won the Big Eight Championship this year.
It is also his first title in the platinum category, becoming the youngest player in history to win the title at the age of 20.
Gohar was crowned after winning the final match against Wadi Degla Club's Hania al-Hamamy, ranked seventh in the world, with a score of 3-1, in a match that lasted 74 minutes.
The results of the runs were: 9-11, 11-9, 11-7, 11-3.
Gohar won the second title in a row, as she won the same title in 2019.
She became the second Egyptian player after Malaysian Nicole David to win the US Open title for the second time in a row.
The tournament was not held in 2020 due to the coronavirus outbreak.
Photo credit: Nouran Gohar's official Instagram account