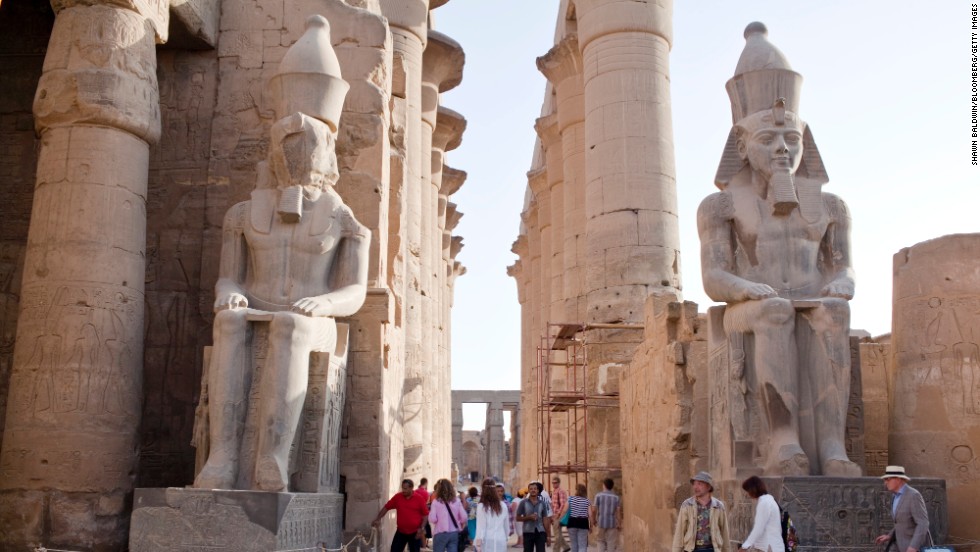 Egypt' Ministry of Tourism has won the World Travel Market's 2019 Global Leaders Award for "Outstanding Contribution to the Industry", according to an official statement by the ministry on Tuesday.
This prestigious award celebrates the ministry's contributions towards the global travel and tourism industry in the past 24 months, according to the statement. Additionally, the Ministry considered the winning as a testament to all the the efforts that were devoted to thriving in the global industry.
"The award represents another year of strong growth for #Egypt's tourism sector reinforcing its role as a driver of economic growth and job creation," the statement read.
It added that the Ministry's previously launched Egypt—Tourism Reform Program (E—TRP) aims to engage at least one citizen from every household in the tourism sector, either directly or indirectly.
The Ministry underscored its success in ensuring that the policy framework is not theoretical, which is reflected in noticeably rising revenues seen in 2018/2019.
The statement stressed on the vital role played by the tourism sector in augmenting the economy, stating that it generates 10 percent of the GDP and provides one out of 10 jobs across the world.
In October 2019, the Central Bank declared that tourism revenues rose by $2.7 billion to become $12.570 billion in FY 2019/201. It jumped from $9.804 billion in FY 2017/2018.
"Since I took office in Jan 2018, we have been working relentlessly with global partners for development such as the UNWTO, WTTC, WTO and ITC to create awareness on the importance of tourism, strengthening and realizing the potential of Egypt's tourism, and maximizing contribution of the sector on Egypt's economic welfare," Minister Rania al-Mashat stated.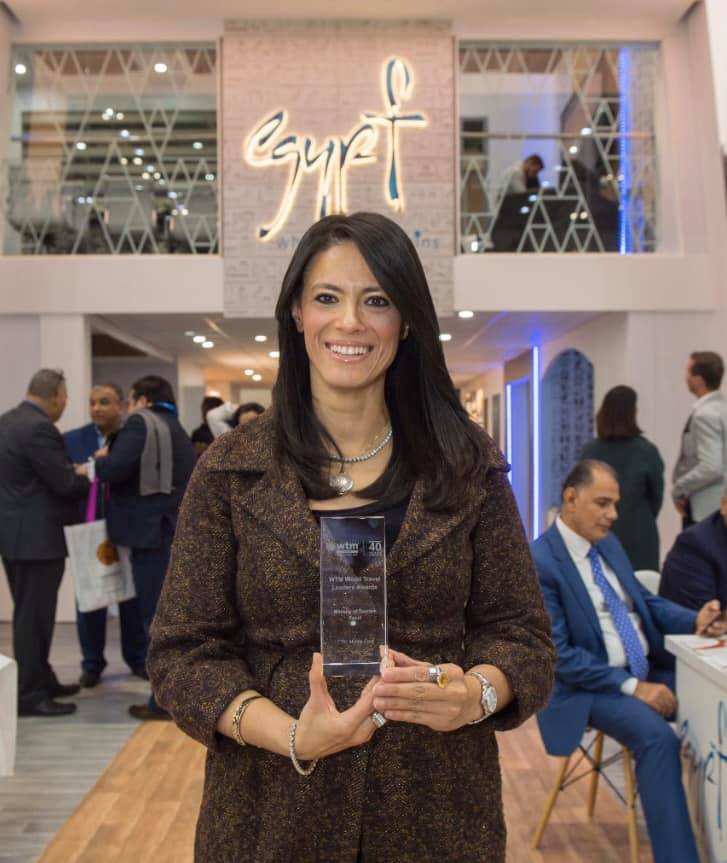 Photo credit: Rania al-Mashat's Facebook page
Egypt likewise in April won the World Travel & Tourism Council (WTTC) Global Champion Award at the 2019 Global Summit in Seville, Spain, for its significant leadership role in promoting tourism resilience.
The annual WWTC awards are devoted to celebrating tourism officials or touristic countries which support impactful initiatives and policies promoting the tourism sectors' improvement and increasing competition in the world of tourism.
The Egyptian minister paid tribute to the unprecedented efforts carried out for the E—TRP launched in November 2018. The program was tailored to deliver an up-to-date and idiosyncratic depiction of Egypt's touristic spots.
Since its kick-off, many collaborative projects have been carried out under the program, including the New Hospitality Criteria program for Egyptian hotels that was revealed last September.