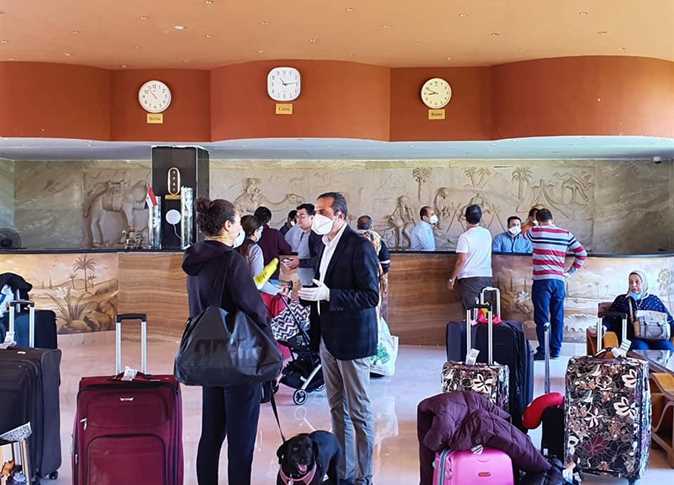 Egypt's Minister of Immigration Nabila Makram said that the ministry will repatriate all Egyptians stranded abroad before the Eid al-Fitr holiday.
Makram presented a plan including schedules and the countries from which the ministry plans to return its citizens who have been stranded due to the coronavirus pandemic.
During an interview on Wael al-Ebrashy's television program "al-Tasea" on Egyptian Channel One, Makram added that the Egyptian government is treating those stranded on the basis of reciprocity and with no discrimination.
"The government welcomes anyone wants to come back [to Egypt]," Makram asserted.
Makram also thanked the government of Kuwait for coordinating with Egypt to return the Egyptian expatriates in line with Egypt's preventive measures that preserve their safety.
Egypt's Ministry of Foreign Affairs has received the schedules and will send them to the country's diplomatic missions abroad.
Egypt's Marsa Alam International Airport on Tuesday received an airplane carrying 327 Egyptians, including 25 children and 37 orphans, who were stranded in the United States due to the novel coronavirus outbreak.
This is the fourth repatriation flight to arrive in Egypt from Washington, DC. Two flights arrived in early April and a third flight landed on May 2, repatriating 339 stranded Egyptians.
Egypt's Ministry of Aviation — in cooperation with the Ministries of Immigration, Foreign Affairs and Tourism — organized a total of 22 special flights between April 21 and May 5 to return Egyptians who were stranded abroad due to worldwide flight bans.