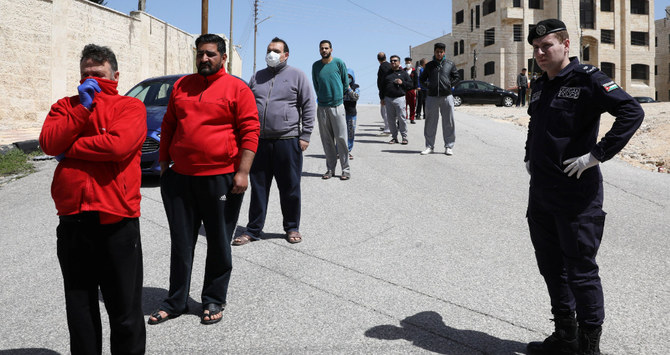 Egypt's Ministry of Health on Thursday issued nine rules forming part of the country's "coexistence plan" to deal with the novel coronavirus pandemic.
The rules emphasize the necessity of wearing face masks when leaving the house, and also state that establishments and modes of transportation should prevent anyone who is not wearing a mask from from entering or using their services.
The ministry also urged people over 50, people with chronic diseases, and pregnant women to stay at home and to only leave home in case of extreme necessity.
People should also stay at home if they are suffering from any of the primary symptoms of coronavirus, should take precautions when dealing with other individuals, and should call Egypt's coronavirus hotline by dialing 105.
The ministry also said that people must keep two meters away from each other at all times, and should avoid assembling in crowds.
People should also refrain from sharing personal belongings, and should sanitize common areas before use.
It is also necessary to use tissues after sneezing and coughing.
In addition, people should sterilize surfaces and floors at home and in shared areas.
A healthy family member should deal with any home delivery workers, and should wash their hands with soap and water for 30 seconds after handling any delivered items.
Edited translation from Al-Masry Al-Youm