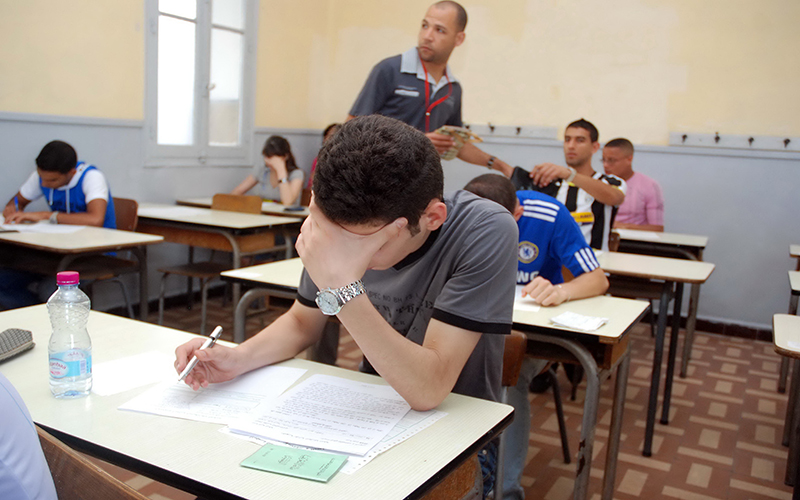 Egypt's Ministry of Education met with directors of the general education directorates and school subjects to discuss preparations for the first secondary grade exams, starting on May 19.
Chief of the Public Education Sector, Reda Hegazi, said that students from governmental, private and language schools would perform the online exams on tablets while students in prisons, hospitals and military recruits will take the exams on paper.
Hegazi explained that they agreed after consultations to hold morning exams for the governmental and language schools and those students being home schooled and in prisons, hospitals and military units, and evening exams for students of private schools and national institutes.
He added that students would perform exams for Chinese and German languages, sciences and mathematics on paper.
Hegazi said that the students have to obtain 50 percent or above of the final mark to pass the exams. Those who failed the exams would have to enter second round exams in July, he explained.
Students will use the open book system while performing the exams, which will be graded upon a new evaluation system.
In 2018, Minister of Education Tarek Shawki announced that the current educational system will vanish by 2026, gradually replaced by a new one.
Shawki disclosed that the new educational reform will keep the class teacher away from correcting any school examinations, adding that that the new system would modify the "Thanaweya Amma" high school exams, which causes great pressure and stress for students and their families. Instead of one final exam, there would be an evaluation over three years, and the exams system would change to something that fairly measures the skills and understanding of students.
Edited translation from Al-Masry Al-Youm