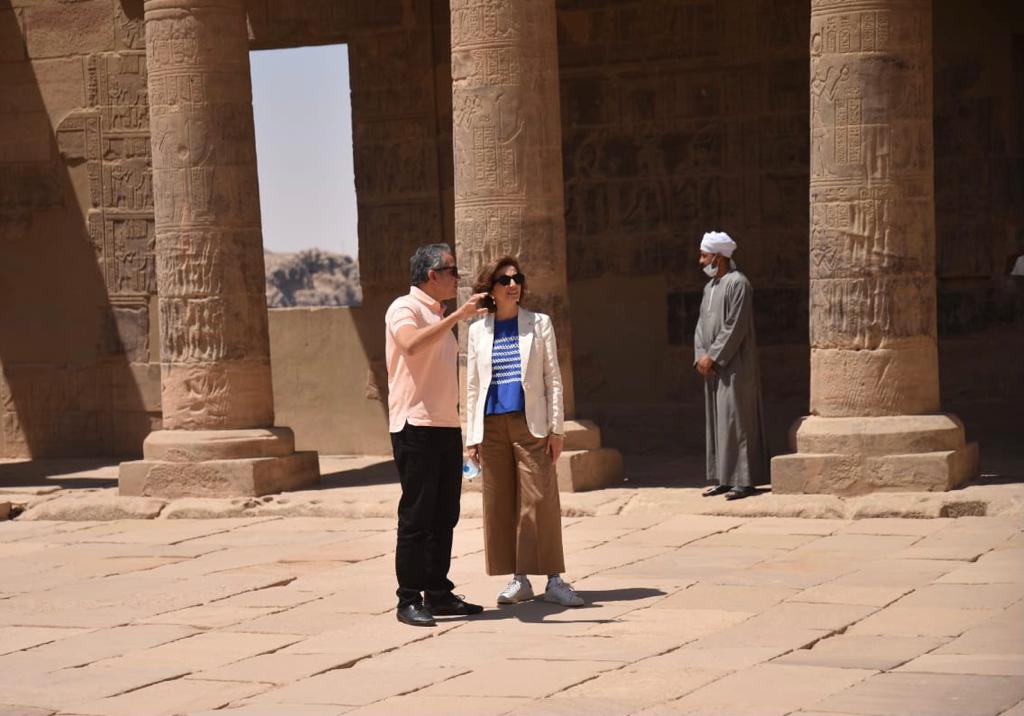 The Minister of Tourism and Antiquities Khaled al-Anany went with the Director-General of UNESCO Audrey Azoulay and her accompanying delegation for a visit to the Aswan governorate on Monday.
This falls under Azoulay's current trip to Egypt upon Anany's invitation to attend the Golden Parade mummy procession held on Saturday evening. They were joined during the visit by the Secretary General of the Supreme Council of Antiquities Mostafa Waziri,, and the Director General of Aswan Antiquities Abdel Moneim Saeed.
The visit included a tour to the Philae Temple, the Nubia Museum and the tourist market, where they inspected development work being carried out there and met with tourist bazaar owners.
Since her arrival in Egypt, the Director-General of UNESCO visited a number of archaeological and tourist sites, including historical Cairo, the Giza pyramids, the Saqqara antiquities area, Qaitbay Citadel and the Morsi Abu al-Abbas area in Alexandria.