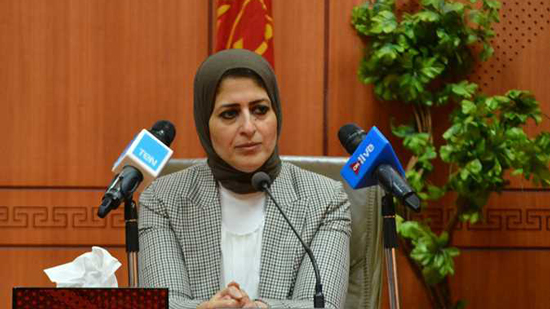 On Monday, Egypt's Minister of Health Hala Zayed refuted claims from the World Health Organization that Egypt has one of the highest death rates from coronavirus worldwide.
Zayed asserted that Egypt has both the lowest coronavirus infection rates and death rates in relation to its population size.
She pointed out that there have been fewer deaths in Egypt's second wave than its first, with fewer people with pre-existing chronic health conditions dying.
Zayed pointed out that the lowered infection rates are due to possible herd immunity from the first wave within hard-hit areas in Cairo, Alexandria, and other urban regions.
The Eastern Mediterranean WHO Director Rick Brennan, said in December that the number of coronavirus cases recorded by Egypt's Health Ministry does not reflect the actual figures for infections in the country.
Brennan said that there has been an increase in the number of cases in Egypt, and the WHO is closely examining the reports with health officials to help guide the country.
Zayed said in early January that Egypt's coronavirus case numbers are one-tenth of the country's actual cases, and this is not just the case in Egypt, but in all countries.
She confirmed, during a press conference, that the ministry is aware that many patients with the virus are undergoing home treatment and isolation.
The Health Ministry reported 961 new coronavirus cases on Monday, down from 993 on Sunday.
The ministry also announced 52 virus-related deaths and 312 recovering cases.
Egypt has now recorded a total of 150,753 confirmed cases, 119,212 recovered cases, and 8,249 virus-related deaths.
Edited translation from Al-Masry Al-Youm