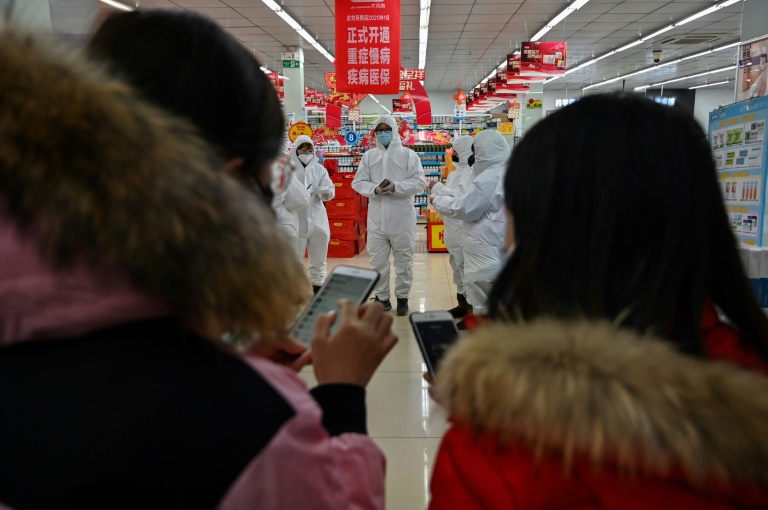 Egypt's Minister of Health Hala Zayed on Saturday received medical and administrative staff specialized at examining Egyptian travelers returning back from China and discussed anti-coronavirus measures, said the Ministry of Health's Spokesperson Khaled Megahed.
Megahed said that Zayed followed up on the adoption of preventive measures in accordance with the World Health Organization's (WHO) guidebook.
The ministry has increased levels of readiness to the utmost in all ports and airports nationwide, Megahed added, stressing that the situation in Egypt is reassuring and safe.
The WHO's representative in Egypt John Jabbour said on Sunday that there are no coronavirus infections in Egypt.
During the WHO Conference on the coronavirus globally, Jabbour said that the disease was discovered in 24 countries, in addition to China.
There are no cases for this virus in the Middle East region except in the UAE where six cases were registered, he added.
Egypt began evacuating Egyptians residing in the Chinese city of Wuhan, the epicenter of a coronavirus outbreak that has claimed over 200 lives in mainland China and infected thousands more, as part of directives issued by Egyptian President Abdel Fattah al-Sisi.
Prime Minister Mostafa Madbouly instructed the Ministry of Civil Aviation to equip a private plane with a medical team and supplies to transport Egyptians who wish to return to the country from Wuhan.
The Health Committee in China's Hubei province recently announced that another 45 persons were dead and 2102 cases were infected, bringing the total number of infected people to 11,791 cases thus far.
The US administration declared an emergency state and banned the entry of travelers coming from China to the US.
The virus, which is believed to have originated in a market in the Chinese city of Wuhan, has infected more in mainland China than the 2002-2004 SARS outbreak, according to a report from The Associated Press.
Edited translation from Al-Masry Al-Youm