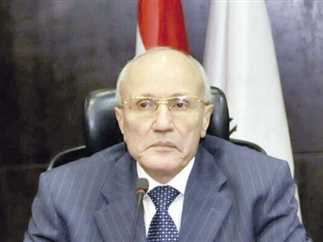 Egypt's Minister of Military Production Mohamed al-Assar passed away on Monday after a battle with cancer.
On June 26, 2020, President Abdel Fattah al-Sisi had promoted Assar to honorary Lieutenant-General and awarded him the Nile Sash, the third highest award granted to government employees.
Born on June 3, 1946, Assar participated in the War of Attrition which lasted from 1967  until 1970, and then the 1973 October War under the air defense missile corps.
Later on, he served as the Assistant Head of the Reinforcement Authority for Research, and the Reinforcement Authority's president.
Assar was Assistant Defense Minister for Armament Affairs, and then Advisor to the Minister of Defense for Technical Research and Foreign Relations.
Following the January 25, 2011 revolution, he served as a member of the Supreme Council of the Armed Forces.