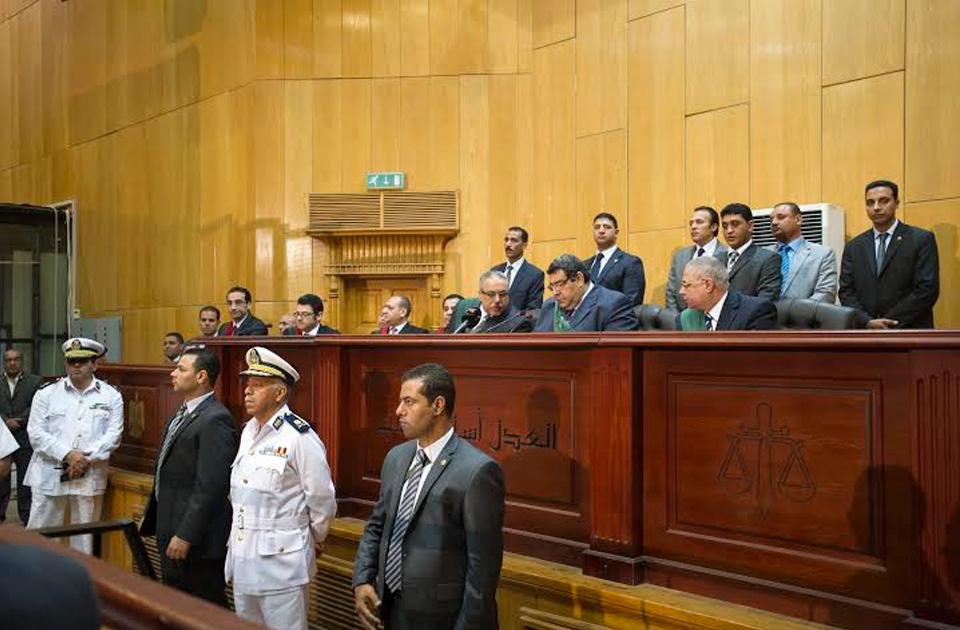 Egypt's military court sentenced eight suspects behind the assassination attempt of President Abdel Fattah al-Sisi to death, setting March 6 as the date for the verdict.
The defendants, belonging to a captured terrorist cell of 292 members, schemed Sisi's assassination as they performed Umra in Saudi Arabia. They prepared explosive material and smuggled it into a hotel in Mecca after learning that the presidency office made a reservation with the hotel.
The court requested the religious opinion of the Grand Mufti regarding the sentencing, which also charges the defendants with attempting to assassinate former Saudi Crown Prince Mohammed bin Nayef and joining the Sinai State terrorist group.
The defendants are further accused of possessing leaflets and weapons, targeting police and armed forces, adopting extremist thought and joining a terrorist group aiming to suspend the constitution and state institution.
During interrogations the defendants confessed the names of several Sinai State leaders and details on the group's schemes.
According to investigations, Egyptian Hesham Abdel Halim al-Ketsh sold all his possessions in Egypt and traveled to Syria. He asked a relative to hand over $1 million towards Sinai State members in order to smuggle weapons from the Gaza Strip into Sinai.
The accused are involved in 19 terrorist schemes including: the murder of three judges in Arish, targeting an armed forces troop number in North Sinai using mortar shells, planting IEDs on the Arish Airport road targeting security vehicles, targeting al-Zohour checkpoint and other checkpoints in the areas of al-Wafaa, al-Shalaq, al-Qomboz, Qabr Umair, and al-Kharouba and attempting to seize Sheikh Zuweid Police Station and the checkpoints of Abu Sedra and Aboulrefaei, during which 40 militants were killed according to official records.
The defendants were also charged with monitoring the Interior Ministry and the Military Intelligence's headquarters in Ras Sedr and Abu Hammad in Sharqiya, as well as the embassies of Russia, France, Belgium and Burma and Ras Sedr's power plant.
Moreover, they were accused of monitoring the Navy headquarters in Alexandria, tourist groups in Alamein Hotel, and Salafi Sheikh Yasser Borhamy in preparation to attack them.
Edited translation from Al-Masry Al-Youm