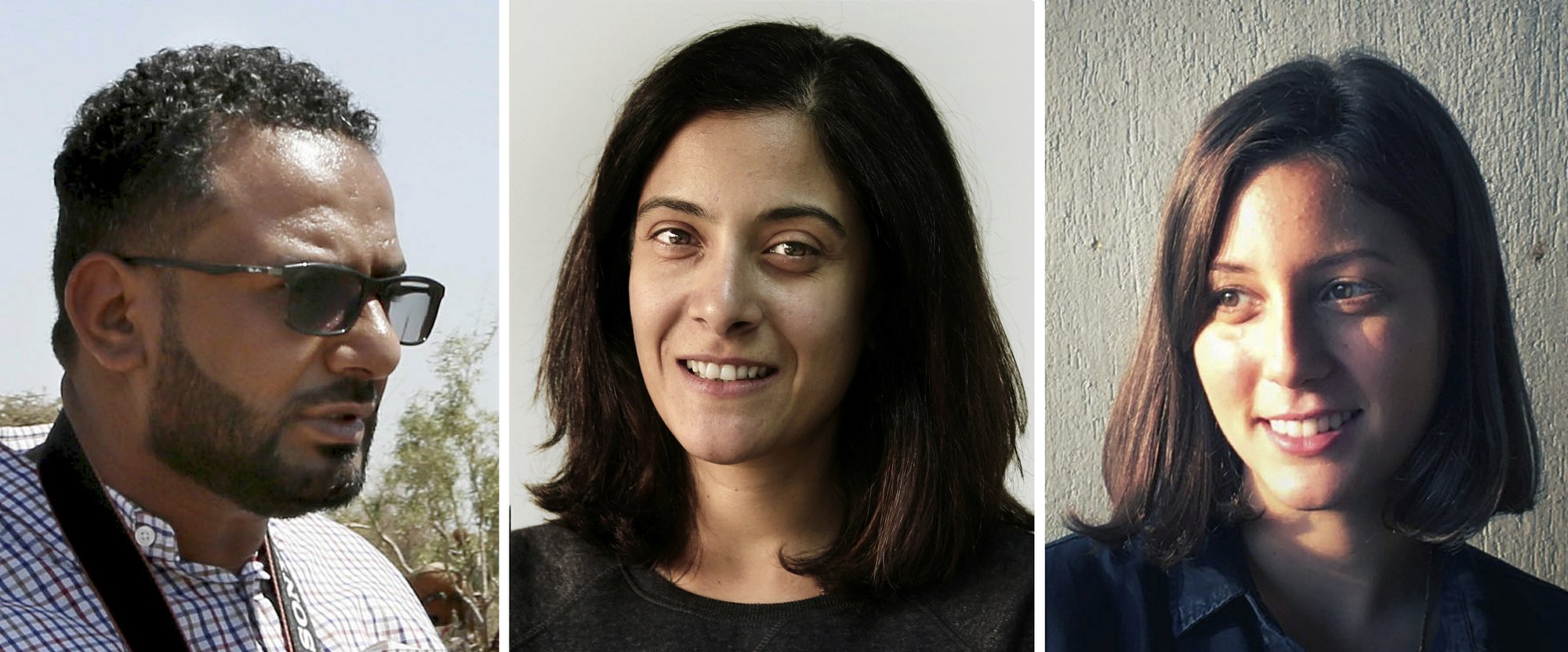 A team of three Arab journalists — among them Egyptian reporter Maggie Michael and Egyptian photographer Nariman El-Mofty — won the 2019 Pulitzer Prize in international reporting for their coverage of the Yemen crisis, becoming the first-ever Egyptian winners of the award, AP reports.
Michael, based in Cairo, has been working with AP since 2002, covering political and religious conflicts in the Middle East. She is also known for her investigative reporting on fatalities in Iraq alongside the AP team.
"This is a story to which the public was not really paying good attention, and we're very happy to be able to draw some attention to it," Michael told AP.
El-Mofty is a Canadian-Egyptian photographer who first joined AP as a photo editor, then worked as a photographer specializing in coverage of Egypt and Yemen in addition to other areas of the Middle East.
This win follows AP's Pulitzer in 2016, and comes as its 53rd Pulitzer in history.
The third award went to Yemen's video journalist Maad al-Zikry, whose photo showing a starved child in 2016 drew remarkable attention to Yemeni suffering.
The prizes were declared in New York at Columbia University.
AP noted that the winning team spent an entire year covering Yemeni suffering, highlighting a conflict largely ignored by the American public.
The three journalists were granted the prestigious award for their devoted efforts to documenting torture cases and ongoing starvation in Yemen on the sidelines of the vicious war taking place in the country.
They compiled images and stories amid abounding risks across the war-ravaged nation, completing a detailed profile of the struggles of famished Yemenis.
Their work showed the people of Yemen starved to the extreme of eating leaves in a struggle to survive while corrupt officials snatched incoming donations.
One of their reports successfully prompted the release of at least 80 prisoners from mysterious sites under the control of the UAE, according to AP. Moreover, after AP's coverage of Yemen's brutal famine, the United Nations rushed food and medicine to areas where AP revealed individuals suffering from deadly starvation.
"AP's groundbreaking work in Yemen has drawn the world's attention to one of the worst tragedies of our time," said AP's executive editor, Sally Buzbee. "Yemen is one of the most dangerous places in the world to report. And yet, again and again, this team braved those dangers to tell stories that the world heard from no other source–and with extraordinary detail."
The prize was named after Joseph Pulitzer, a famed newspaper publisher prominent during the 19th century. He was the first to call for the training of journalists at the university level within a school specializing in journalism. Since then the prize has had a noticeable influence on journalism, drama, literature and music.