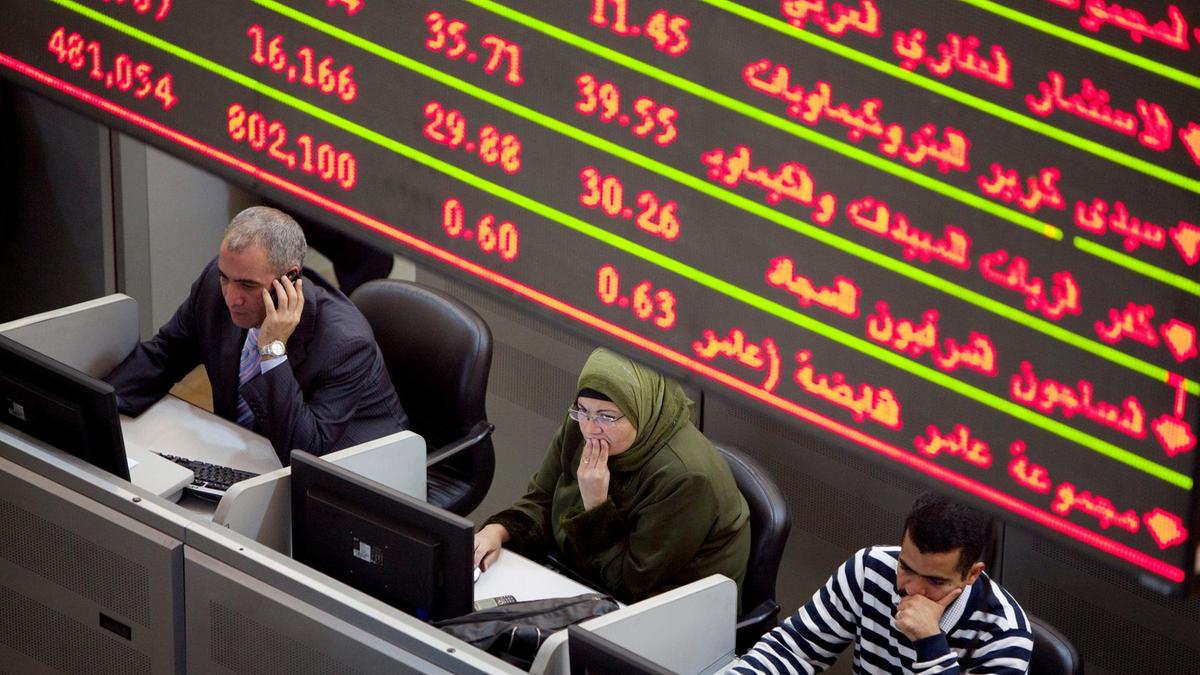 The Egyptian Exchange's (EGX) market capital fell by LE29 billion on Wednesday, closing at LE785.6 billion and bringing the market's total losses to LE64 billion.
Analysts told Al-Masry Al-Youm that the drops occurred from the "shock of the recent arrests of Gamal and Alaa Mubarak over charges of stock manipulation", the "accumulation of economic crisis between United States and China", and increasing interest rates in emerging markets.
Egypt's benchmark index (EGX 30) fell by 3.8 per cent, standing at 14,098 points. The total traded stocks reached 159.6 million, valued at LE737 million.
Financial Analyst Ahmed Samir added that stock investors cautiously look to the Central Bank of Egypt's (CBE) prospective decision on the interest rates, after emerging markets lifted up the rates.
Increasing the interest rates would badly affect investment decisions in the market, Samir argued.
The market capital fell by LE25 billion, closing at LE825 billion on Sunday, after police arrested two sons of former President of Egypt Hosni Mubarak – Alaa and Gamal Mubarak – alongside Hassan Hiekl, Ahmed Fathy and Yasser al-Malawani, over charges of stock manipulation.
Edited translation from Al-Masry Al-Youm.