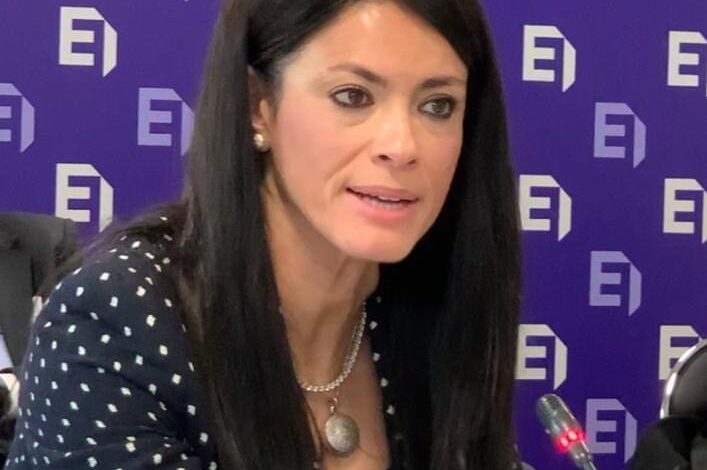 Minister of International Cooperation Rania al-Mashat revealed that the ongoing portfolio of her ministry includes 143 projects to finance various sectors in the field of infrastructure, valued at a total of US$18 billion in development finance.
She explained that these projects represent more than 70 percent of the total portfolio and will implement projects in renewable energy, water and sanitation sectors, transportation, roads and industry in order to improve the sustainability of local communities.
This came during Mashat's participation in a round table held by the Federation of French Companies (MEDEF) and the Egyptian-French Business Council, discussion major projects in the field of infrastructure implemented in Egypt.
The round table is organized within the activities of the visit to France by Prime Minister Mostafa Madbouly, and the accompanying delegation from the government, which includes Mashat, and Minister of Planning and Economic Development Hala al-Saeed.
Egypt's government and the political leadership have tirelessly worked during the past five years to develop the country's infrastructure, she said.
It has had a direct impact on improving the lives of citizens, improving and diversifying the sources of growth and sustainability of the Egyptian economy, improving the business environment for the private sector, and enabling it to participate effectively in efforts development in various fields.
Mashat noted that the Ministry of International Cooperation manages the development finance portfolio of Egypt, which amounts to about US$25 billion, and includes 377 projects distributed in all development areas in the country.
Egypt is continuing to implement major national reforms and projects to develop infrastructure to unleash the latent potential of the Egyptian economy, enhance its competitiveness, create job opportunities, and provide a suitable environment for the business community, investors and entrepreneurs, she assured.