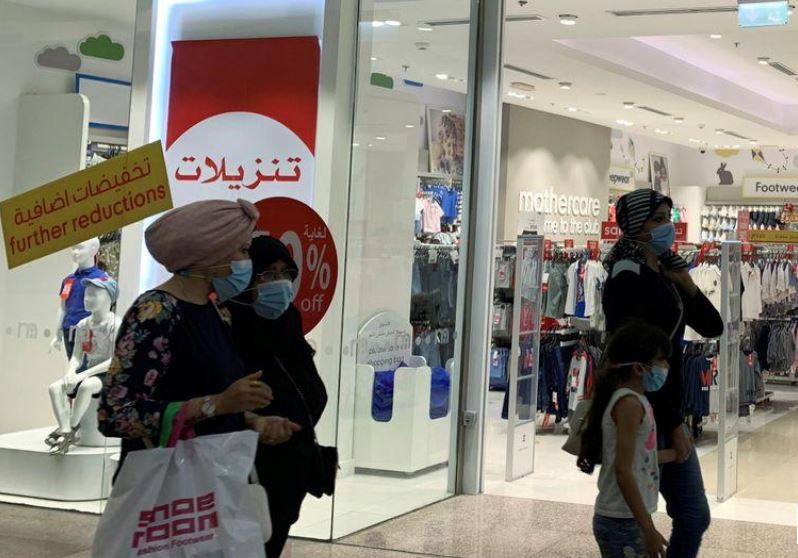 The Egyptian Interior Ministry announced that it has referred 1,112 cases to Egypt's Public Prosecution against citizens who were either unable or refused to pay the new LE50 instant fine after violating the government-mandated precautionary measures against COVID-19.
A ministry statement on Tuesday said that within 24 hours, 20,986 violators were fined for failing to mask up, with 19,874 of them paying the instant LE50 fine and the remainder facing charges.
The ministry also issued 703 tickets for shops that failed to comply with the country's new mandated opening hours, which went into effect on December 1.
In Alexandria, the inspection campaigns fined 204 people for not wearing face masks and shuttered 27 businesses, including cafes, restaurants, and shops, for COVID-19 violations.
In Menoufia, Governor Ibrahim Abu Limon said that 402 people were fined and 354 establishments were closed on Sunday alone.
The closed establishments included 206 shops, 32 workshops, 51 cafes and restaurants, 25 event marquees (weddings, funerals), 16 markets, 20 educational centers, and four gyms.
Egypt's government began imposing immediate fines against any violators of the cabinet's precautionary measures against the virus on Sunday, after cases spiked in late December to over 1,000 per day.
The cabinet set an immediate fine of LE50 for those without face masks, and an immediate fine of LE4,000 plus a one-week shutdown for violating establishments.
The mask mandate apples in government offices, banks, indoor public areas, and on public transportation (including Uber and Careem). Private drivers are excluded from the mandate.
Egypt's Assistant Minister of Local Development Khaled Qassem announced on Monday that a total of 16,016 business establishments across the country have been closed due to operating hours violations.
Edited translation from Al-Masry Al-Youm