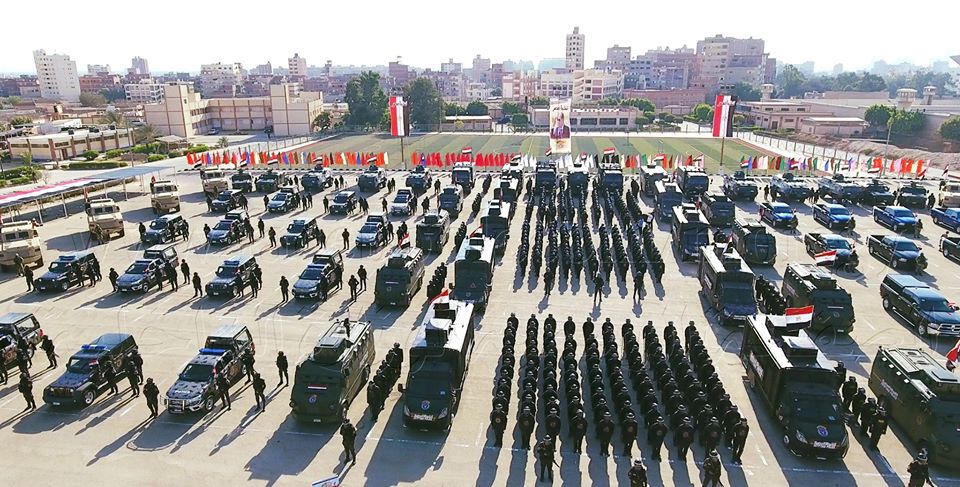 Egypt's Interior Ministry announced on Saturday that all its agencies have finalized the preparations necessary to secure the senate elections across the country.
In a statement, the ministry said that all security plans and procedures have been reviewed, ensuring that citizens will remain protected while casting their votes during the electoral process.
These preparations include intensive security deployment nearby the electoral committees and all roads leading to them, alongside conducting patrols and traffic services to manage traffic to facilitate voter access to the polling stations.
The ministry added it will tighten security procedures for important facilities, heighten supervision through security departments and deploy rapid intervention forces to deal with any emergencies.
Security directorate heads and supervisory authorities across the country checked on all forces participating in securing the elections, asking that they remain vigilant and perform every task assigned to them with the utmost accuracy.
They also requested that all citizens be treated well, particularly the elderly and those with special needs.
It is through these effort that the interior ministry continues working to provide a safe environment in which citizens can enjoy the elections, the statement said, calling upon everyone to adhere to the security instructions and cooperate with the police.
The National Elections Authority concluded all necessary arrangements for Egyptian expats to conduct their votes via mail for the senate elections set for Sunday and Monday.
Voting at home will take place on August 11 and 12.
Elections for Egyptians abroad will begin on August 9-10 while elections in Egypt will take place August from 11-12. The results will be announced on August 19.
Run-off elections will begin on September 6-7 for Egyptians abroad and on September 8-9 within Egypt, with the final results to be announced on September 16.
President Abdel Fattah al-Sisi late June ratified a law establishing a new senate, which will function as an upper house of the parliament.
It replaces the Senate Council with the Shura Council, which was the previous name of the chamber during former President Hosni Mubarak's era — the last time the chamber was in use.
The bill to establish the Shura Council, which was abolished after Mubarak was overthrown in 2011, was submitted by Abdel-Hadi al-Qasabi, the head of the Support Egypt Coalition.
The senate will consist of 300 members, 100 of whom are elected by a closed list system, 100 elected by an individual system, and 100 appointed by the president.
The term of membership in the senate will be five years, starting from the date of its first meeting.