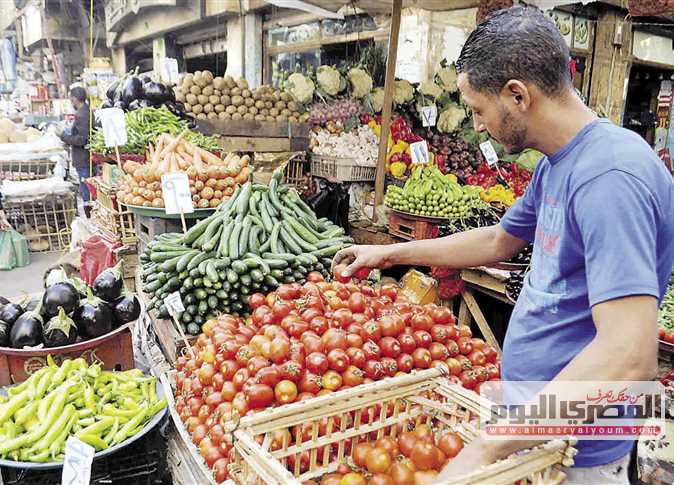 Egypt's inflation rate recorded 11.5 percent in January-August 2019, compared to the same period in 2018,  while prices of food and beverages increased by one percent in August compared to July, and by 6.1 percent compared to August 2018, the Central Agency for Public Mobilization and Statistics (CAPMAS) said on Tuesday.
CAPMAS added that the inflation rate in urban areas rose by 0.7 percent in August, compared to July, reaching 307.9 points, while the inflation rate on an annual basis during August was 7.5 percent compared to August 2018. In rural areas, the inflation rate increased in August by 0.8 percent, compared to July to reach 323 points.
The annual inflation rate reached six percent in August 2019, compared to August 2018.
The Central Bank of Egypt said that the annual inflation rate excluding vegetables, fruits and durable goods declined to 4.9 percent in August 2019, compared to July.
Head of the Research Department at Pharos investment Bank Radwa al-Suefy clarified that inflation rates have declined for three consecutive months, which will give a push to Egypt's money market.
Suefy expected that the interest rates will fall by between one and 1.5 percent during the monetary policy committee's meeting.
Egypt floated its currency in November and has roughly halved in value since then. The move helped it clinch a three-year US$12 billion International Monetary Fund lending program tied to ambitious reforms such as tax hikes and subsidy cuts.
CAPMAS said in August that the country's inflation rate increased by 1.5 percent in July as it was recorded at 312.5 points after the 307.8-points recording in June.
A statement of consumer prices by CAPMAS added that the inflation rate recorded was 11.7 percent from January to July 2019. CAPMAS explained that the inflation rate increased due to increasing fuel prices in July and a 0.5 percent increase in prices of foodstuffs between June and July. There was an 8 percent increase recorded for foodstuff prices between June 2018 and July 2019.
Edited translation from Al-Masry Al-Youm