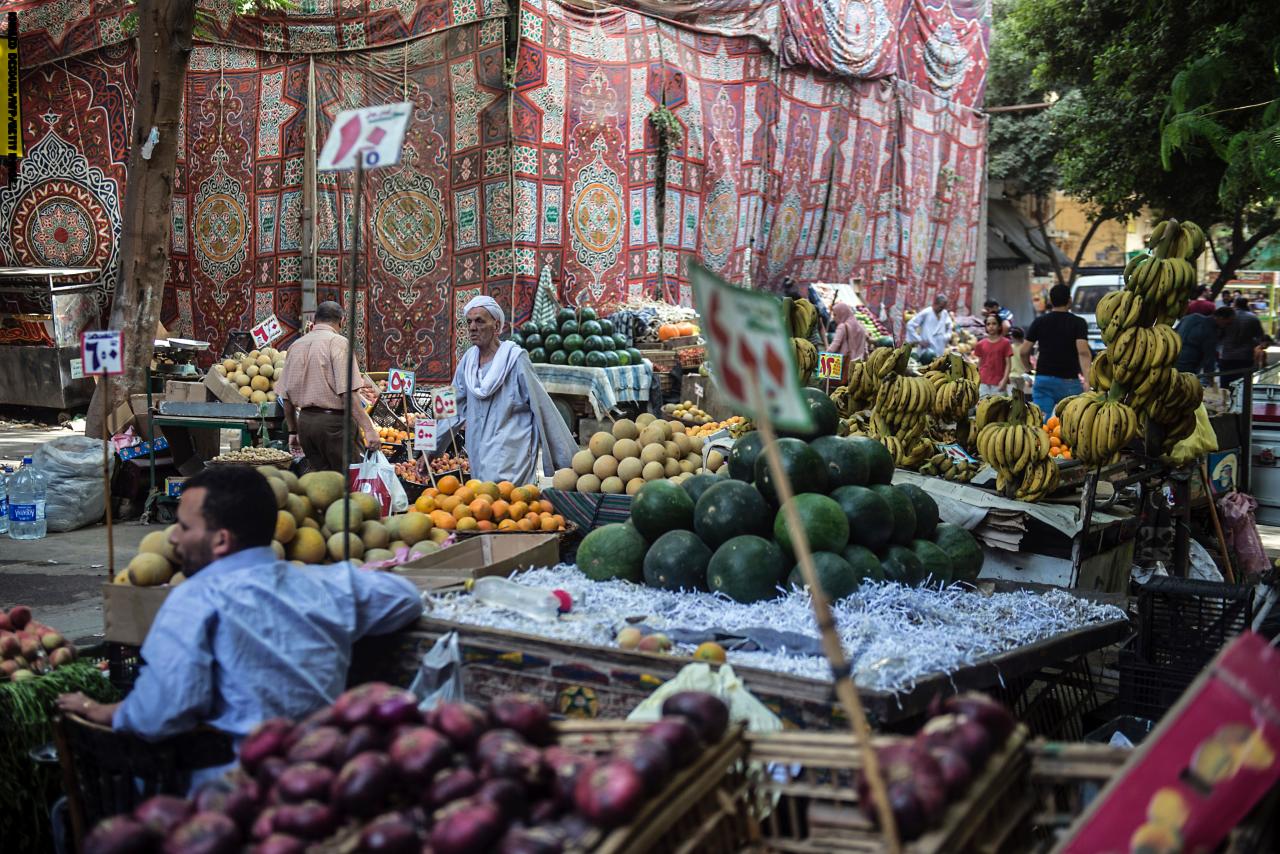 Egypt's government announced Saturday that the country's inflation rate during 2019/2020 has seen its best level in 14 years since 2005/2006, dropping to record percentages thanks to lower food prices.
A report by the Media Center of the Egyptian Cabinet indicated that the government's financial policies have succeeded in containing inflationary pressures and controlling food commodity prices during the past few months.
According to the report, the annual average rate of headline inflation recorded 5.7 percent in 2019/2020 compared to 13.9 percent in 2018/2019, 20.9 percent in 2017/2018, 23.5 percent in 2016/2017, 10.2 percent in 2015/ 2016, and 10.9 percent in 2006/07.
This decrease in the headline inflation rate came after food prices fell in a seven month period during fiscal year 2019/2020, the report stated.
https://www.facebook.com/EgyptianCabinet/posts/1667145806797111
It said that the headline inflation rate was a level lower than the targeted Central Bank of Egypt's rate of nine percent (± three percent) for the end of 2020.
The headline inflation rate recorded 5.6 percent in June 2020, having preciously recorded 5.1 percent in March 2020, 7.1 percent in December 2019, 4.8 percent in September 2019, 9.4 percent in June 2019, 14.2 percent in March 2019 and 12 percent in December 2018.
The core inflation rate also recorded its best level since the index was launched in 2005 at one percent in June 2020, compared to 10.9 percent in June 2018, 12.4 percent in June 2016, and 8.8 percent in June 2014, seven percent in June 2012, 6.7 percent in June 2010, 20.7 percent in June 2008, 6.3 percent in June 2006, and 3.5 percent in June 2005.
The report gave examples of the most prominent food commodities whose prices decreased during June 2020 compared to the same month in the previous year: lemon prices decreased by 53.1 percent, whole grain black pepper decreased by 35.5 percent, wheat decreased by 15.5 percent, tilapia by 10.3 percent, bananas by 8.1 percent, Egyptian rice decreased by 7.7 percent, and meat by 7.6 percent.
The inflation rate is one of the most important economic indicators around which the process of formulating government policies economically revolves, due to its immediate implications on the lives of citizens and impact on investment incentives.
And headline inflation refers to the rate of changes in the general index of consumer prices, with core inflation derived from the general number of consumer prices – excluding goods and services that are administratively priced and the most volatile food commodities: vegetables and fruits.