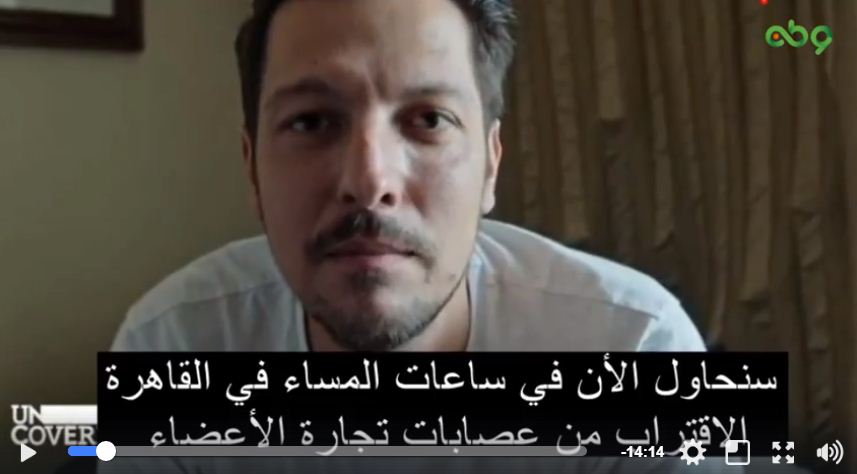 Egypt's Health Ministry denied that Egypt is a hot spot for illegal organ trafficking on Sunday, after a short German investigative documentary about organ trafficking in the country, a ministry statement said.
In the statement, the ministry questioned the credibility of the documentary, saying it "harms Egyptian medical tourism, as part of a systematic campaign to harm the country's national security." It further asserted that the footage taken from outside ministry hospitals does not prove that organ trafficking occurs inside.
"The documentary is an attempt to defame medical tourism in Egypt," the health ministry added.
Earlier this month, German-based ProSieben aired the short investigative documentary by German journalist Thilo Mischke on his show 'Uncovered,' featuring the manager of a private hospital, a trafficker and two Sudanese migrants who were allegedly victims of organ trafficking rings.
The documentary, which was recorded in May, has been translated into Arabic and has gone viral on social media sites, marking more than a million views on one account.
The ministry claimed that ministry teams perform periodic reviews that strictly monitor Egyptian hospitals that are licensed to perform organ transplant operations. The ministry asserted that in the event that hospital authorities are unable to find a relative to donate an organ, the patient's case file and potential donor are presented to a committee composed of three doctors. This committee is tasked with determining the donor-patient compatibility, explaining the potential consequences of the operation, and ensuring there is no suspicion of organ trafficking
In July, Egypt's prosecutor-general referred 41 defendants, including a number of prominent physicians, to criminal court for running an organ trafficking network in the country.
Investigations revealed the defendants had performed illegal operations between January 2011 and December 2016 as an organized criminal group, exploiting poor Egyptians in need of money, by paying for and removing their organs, mainly kidneys, and transplanting them into foreign recipients at unlicensed clinics.
The defendants consisted of doctors, nurses and traffickers who bought organs for prices ranging from LE10,000-50,000 per kidney.