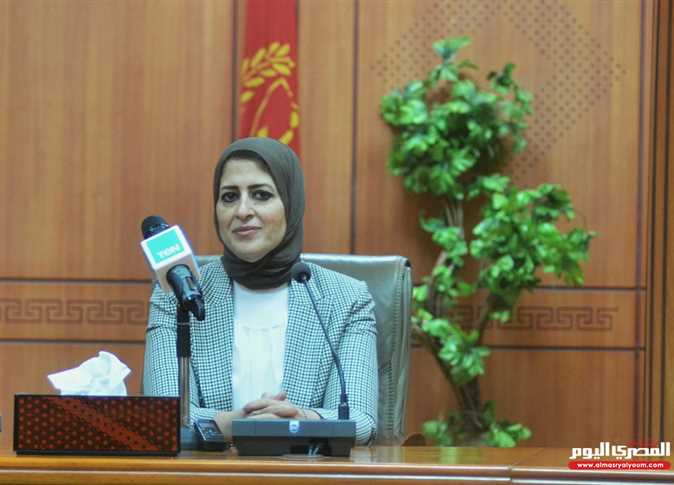 Minister of Health and Population Hala Zayed announced the ministry's plan to ensure medical services during the Eid al-Adha holiday.
She explained at a press conference on Saturday that the plan is a comprehensive emergency plan based on three levels, which will be implemented in full coordination with the Ministry of Higher Education and Scientific Research represented in the sector of university hospitals.
Accoutring to Zayed, the first level is to raise the degree of readiness to maximum in the ambulance authority. Approximately 2,952 ambulances to will be deployed to public gatherings, parks, gardens, mosques and prayer locations in all governorates across the country.
In addition to ten ambulance boats for emergency services in the River Nile, two air ambulances will fly over highways and major traffic hubs. The suitability of the ambulances, medicines and supplies have been checked, and coordination between the ambulance authority and critical care units is in place.
Zayed explained that the second level is related to the preventive medicine sector, as there are intensified campaigns to inspect the slaughterhouses and shops.
The third involves provides hospitals with medicine, supplies, equipment and blood bags, as a strategic stock.
Assistant Secretary General of the Supreme Council of Universities Hossam Abdel Ghaffar said that the Ministry of Higher Education works in one system to provide medical care to citizens.
The citizen has the right to enjoy good health services during Eid al-Adha, he added.
Ghaffar said that a joint operation room was set up with the Ministry of Health to follow up the implementation of the Eid al-Adha plan and raise the degree of high readiness in all university hospitals.
Edited translation from Al-Masry Al-Youm