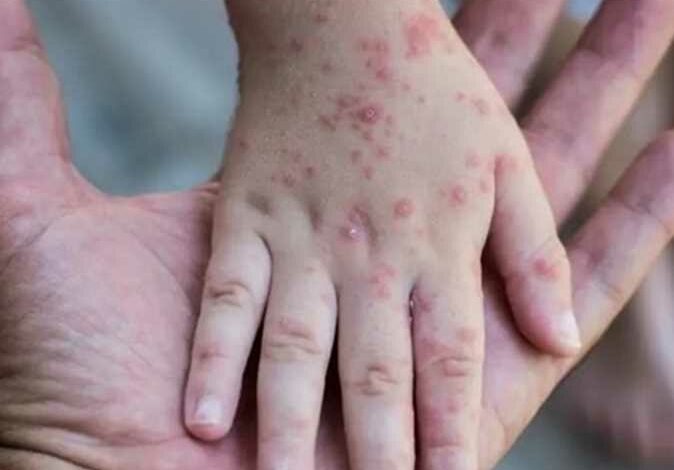 The spokesman for the Ministry of Health and Population in Egypt, Hossam Abdel-Ghaffar, said on Monday that monkeypox is not expected to be a pandemic like coronavirus.
He added that the Ministry is well aware of the state and fear of monkeypox among citizens, following the coronavirus pandemic, stressing that this situation should not make a rush to reach judgments based on absolute fear of the disease.
During a telephone interview with CBC channel, Abdel-Ghaffar said that scientific studies confirm that monkeypox is a disease that is originally transmitted from animals, and that its transmission from human to human is a matter that requires close contact and direct exposure to fluids and spray during direct contact with the secretions of pimples that appear on sick patients.
He pointed out that the original monkeypox virus consists of DNA, not ANA, and therefore the possibility of it mutating is not high, and the studies conducted on cases have not proven that there is any type of mutation, and therefore infection rates from human to human are very low.
The ministry has said that monkeypox is a viral disease of zoonotic origin that occurs mainly in forest areas in central and western Africa.
The symptoms of this disease appear with fever, rash, and swollen lymph nodes and may lead to a range of medical complications, and scientists have been studying it for many years.
The Egyptian Ministry of Health and Population has repeatedly confirmed that there are no positive cases of monkeypox in Egypt.