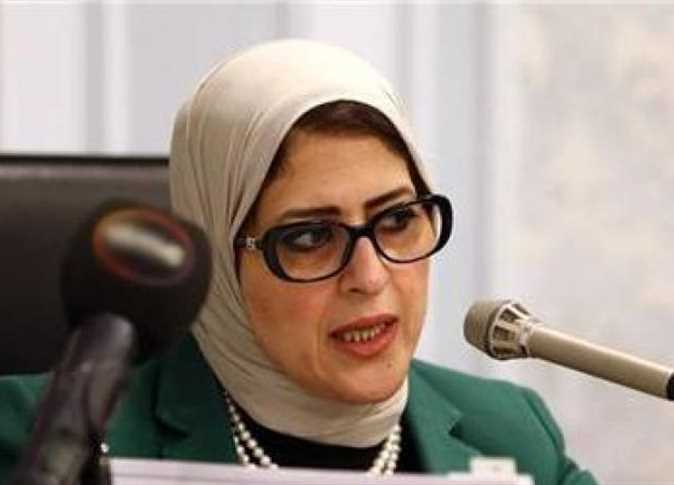 The Egyptian Health Ministry released a statement denying a rumor — attributed to Health Minister Hala Zayed — that the numbers of plasma donors for coronavirus patients in Egypt has reached 600,000.
The Ministry urged citizens not to circulate baseless rumors on social media, and to verify any news items by checking trusted official sources such as the Ministry's official website and social media pages.

Egypt's trial for coronavirus patient plasma therapy using plasma taken from recovered cases has so far been a success, Zayed announced on Friday June 5.
In a statement, she explained that the trial was applied to several critical cases in hospitals belonging to the Health Ministry.
The trial showed promising initial results with a good recovery rate for patients, reducing the need for ventilators while increasing rates of recovery and hospital discharge.
Zayed implored those recovering from coronavirus to go to the nearest blood transfusion center affiliated to the National Blood Transfusion Services of the Ministry of Health and Population 14 days after their recovery to donate their plasma.
Work has already started in five blood transfusion centers across the nation to receive plasma from recovered cases, she said, including the National Center for Blood Transfusion in Giza's Agouza area, in addition to some regional blood transfusion centers in Alexandria, Minya, Luxor and Tanta.
The experiment began after the US Food and Drug Administration announced the possibility of using plasma from recovering patients to treat critical cases, as this plasma contains antibodies effective in battling the virus.
This was backed up by research from countries around the world.
Health Ministry Spokesperson Khaled Megahed said that plasma from recovered patients could be injected to up to two seriously ill patients.
National blood transfusion centers communicate with recovered cases through support teams across the country, with dates set for the donors to give out their plasma, he added.
Edited translation from Al-Masry Al-Youm