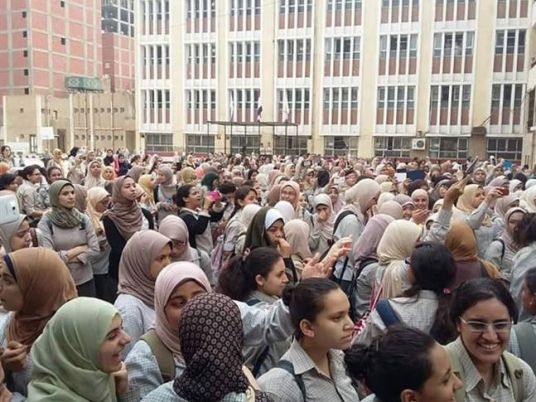 Egypt's Ministry of Health and Population on Saturday announced its preventive plan against infectious diseases in educational facilities, coinciding with the beginning of the second semester for the current educational year.
The ministry's spokesperson, Khaled Megahid, explained that the plan includes training medical teams on combating infectious diseases, training them on precautionary and preventive methods against any infectious disease, and on early detection and the swift reporting of any suspected epidemic diseases.
Megahid added that the plan includes Public Health Visitors following up on students in schools during the morning assembly and inspect classes to make sure there is no presence of infectious diseases among students.
He stressed the urgency of taking preventive measures inside schools, such as stressing the availability of clean water, soap in toilets, encouraging hand washing, and following up on attendance of the students – in addition to the use of educational signs that encourage health practices and guidelines for preventive methods against infectious diseases inside schools.
In the event that any student with an infectious disease is suspected, they are to be immediately isolated in observation rooms designated for this purpose inside schools, and be subject to medical examination and follow-ups until recovery, while those in contact with the infected are followed up to ensure that the disease is not transmitted to them.
Sick students must adhere to the period of sick leave approved by the doctor, Megahed stressed, noting that Public Health Visitors in schools can educate parents by giving them guidance and preventive advice to avoid infection.
The plan also includes a commitment to cleanse and ventilate the classes, he added, in addition to introducing teachers to necessary health guidelines, how to deal with infectious diseases and encourage healthy behavior to prevent the transmission of infection, with Megahed further stressing the importance of informing the Health Directorate of suspected cases from any infectious disease.
Edited translation from Al-Masry Al-Youm