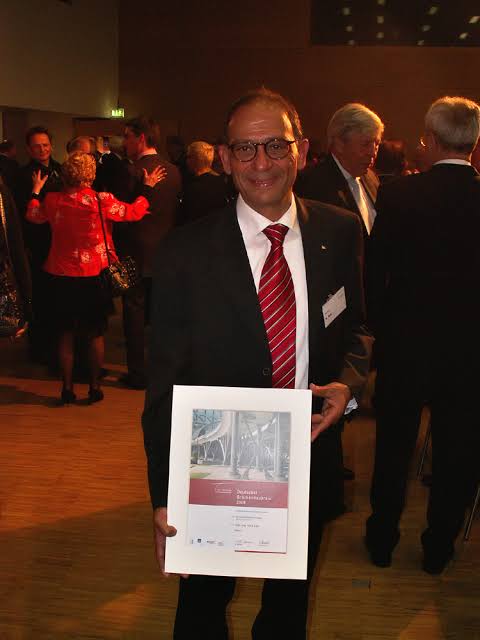 Immigration Minister Nabila Makram visited Germany on Friday to participate in a ceremony honoring Hani Azer, Presidential advisor and international tunnels expert.
Azer was awarded first class of the Order of Merit of the Federal Republic of Germany in recognition of his achievements in Germany.
Makram expressed her deep pride and appreciation towards Azer's success, calling him an outstanding Egyptian engineer. She also praised Azer for meeting the Egyptian government's request to supervise national projects including the Suez Canal tunnels.
Several Egyptian officials attended the ceremony including Makram, such as Egypt's Ambassador to Germany Badr Abdel Aaty, Egypt's Consul in Frankfurt Khaled Taha, various parliament members, and various public figures.
Azer expressed happiness at the award, he told Al-Masry Al-Youm, dedicating it towards Egypt and its people.
He thanked President Abdel Fattah al-Sisi, Prime Minister Mostafa Madbouly, who congratulated him in a telephone call, and Makram for taking part in the ceremony.
He called on Egyptian expatriates to exert effort to achieve their own ambitions first and success for their country.
Azer was chosen amongst the 50 most famous personalities in Germany after the construction of the Berlin Railway Station in 2006 which was awarded "station of the year". He also participated in dozens of other projects in Germany and other countries.
Edited translation from Al-Masry Al-Youm